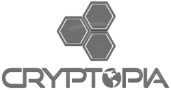 Is Cryptopia down?
No problems detected
If you are having issues, please submit a report below.
Cryptopia is a cryptocurrency exchange based in New Zealand. Cryptopia also provides mining pools and auctions.
Problems in the last 24 hours
The following chart shows the number of reports that we have received about Cryptopia by time of day over the past 24 hours. An outage is determined when the number of reports are higher than the baseline, represented by the red line.
At the moment, we haven't detected any problems at Cryptopia. Are you experiencing issues or an outage? Leave a message in the comments section!
Live Outage Map
The most recent outage reports and issues originated from:
| | | |
| --- | --- | --- |
| Milan | Website | |
| Bertamirans | Login | |
| Munich | Website | |
| La Garenne-Colombes | Transactions | |
| La Garenne-Colombes | Withdrawals | |
| Hagen | Login | |
Full Outage Map
Community Discussion
Tips? Frustrations? Share them here. Useful comments include a description of the problem, city and postal code.
Cryptopia Issues Reports
Latest outage, problems and issue reports in social media:
walletverse.eth

(@Cryptonomys) reported

@secretsauce777 The problem is that I do not trust centralized platforms. Did you know that since the platform was hacked cryptopia i stopped using centralized platform It was a hard lesson for me because I lost more than 1.5 million with cryptopia exchange 😶😒

ilikeblocks

(@beniduboss) reported

I lost it all last cycle on cryptopia I lost it all this cycle too Losing it all is my specialty at this point, but if I hadn't come back this cycle, I would've never been able to help my mom with her debts, which is still my biggest accomplishment to this day.

CryptoTripper

(@TheCryptoRipper) reported

@crypto_bitlord7 Remember back when Nova shut down. Kind of same reasoning, I would say. Plenty of exchanges had to close.. The one I really miss is cryptopia but that was some inside hack bullshit..

Stan

(@CryptoBernese) reported

I lost money (crypto) on btc-e, cryptopia, envion (scam ICO), celcius, ftx and blockfi. Mostly dust, couple of grands sometimes, and up to 2% of my nw on blockfi. I'm working on getting everything on cold storage (half already is)

Mikey - Cranky Crypto Geezer

(@OldManMikey1) reported

@ftm_sharmoot In the 2017-2020 cycle I went from a couple hundred invested here and there to something like $30k and back down. That includes some funds I had to write off from Cryptopia. Coming in to 2021 I had about $5-10k in crypto. 2021 turned that into life changing money.

Charlie

(@btc_charlie) reported

@csin02 @abetrade To be fair: 1) I own 0 BTC that I have access to (9 or so on cryptopia) 2) Mini-brands is just some random ****. Didn't realise they ventured into $BTC. She actually got $BTC and pop-tarts... basically me.

Crypto King

(@Cryptoking) reported

from Mumbai Suburban, State of Mahārāshtra

@iAmNanoowz Ugh Cryptopia they still have like 3 of my #btc but they want to know dates of trades but u can't login!?

Kamal

(@Kamal92424454) reported

@pursang20 @Cryptopia_NZ I also got the mail but can't log in with authentication as error starts coming "Please enter a valid, and current code." even though I am entering correct code. The Grant T doing everything to give a safe passage to Cryptopia and loot it's customers

Kamal

(@Kamal92424454) reported

@WSB_MOB @Cryptopia_NZ I got the mail but can't log in with authentication as error starts coming "Please enter a valid, and current code." even though I am entering correct code. The Grant T doing everything to give a safe passage to Cryptopia and loot it's customers

Kamal

(@Kamal92424454) reported

@SuperK200 @Cryptopia_NZ I got the mail but can't log in with authentication as error starts coming "Please enter a valid, and current code." even though I am entering correct code. The Grant T doing everything to give a safe passage to Cryptopia and loot it's customers

Will Hunter 🇺🇦

(@Willuknight) reported

As someone who has lost about $5-10,000 in cryptocurrency (**** you @Cryptopia_NZ) , if you invest in a deregulated market, you accept the risk. Doesn't mean that those guilty shouldn't be punished. Does mean that you also hold yourself to blame. #FTX #cryptopia

CyberGrinder

(@cyber_grinder) reported

@hodlonaut Wait... a scam in crypto without getting hacked in the aftermath? Do you not remember Cryptopia? They got hacked twice when they went down. The 2nd hack happened AFTER they had moved (allegedly) everything into cold storage. "hacked" in crypto = we've failed but we'll keep the $

fullofdumplins

(@fullofdumplins) reported

@shakepay Since being a previous customer of QuadrigaCX, I've been a huge advocate of self custody. Mt. Gox, Cryptopia, Celsius, BlockFi, FTX, and others continue to give us reasons why self custody is so important. Not your keys, not your crypto. Shaketag: fullofdumplins

Exodus Gear ⭕✨

(@Exodus_Gear) reported

@camiinthisthang You should have seen the **** show that was MT Gox, Poloniex and Cryptopia. This is nothing lol

*Sponge*

(@StupiditySponge) reported

@TuurDemeester Hack, is the same thing right? This was a hack of the system. So this is a new leak that has to be solved. I had trust issue's with exchanges any ways…. Cryptopia same same. This is just a different hack of the system from within that has to be solved in order to grow trust.

gabriele

(@lelebtcbeliever) reported

I have been in crypto for over 10 years. The best advice i can give you is to spread your holdings over several exchanges. My portfolio is spread as followed, to minimize risks: 20% MtGox 20% BTC-E 20% Cryptsy 20% Cryptopia 20% FTX Plan is to log in and cash out in 5 years🫣😜

Crypto CHRIS

(@CryptoCHRIS783) reported

I have been in crypto for over 10 years. The best advice i can give you is to spread your holdings over several exchanges. My portfolio is spread as followed, to minimize risks: 20% MtGox 20% BTC-E 20% Cryptsy 20% Cryptopia 20% FTX Plan is to log in and cash out in 5 years.

#

(@SHR3SHTH) reported

@ck_SNARKs It's not the noobs but the people who have been around for ages falling for the same **** that's truly disappointing. Some of these guys are the same people who fell for the ICO scams and lost coins in Cryptopia and other altcoin casinos in 2017/2018 cycle.

Samikshya Moharana

(@smile_a_whilee) reported

@Cryptopia_NZ You guys knew very well noone has the access to see their account after you closed your site suddenly.. I had 90k @dogecoin .. And u just gave me 9k @dogecoin !! This is complete "MONOPOLY" SHAME ON you guys..#CryptoNews #Crypto #cryptopia

The Vexed Chef

(@cheftwon88) reported

@debaas Lol cryptopia was great, felt like someone whipped up a website from the back of their tent at a campground

NickTheGrizzly💎

(@NickTheGrizzly) reported

I have been in crypto for over 10 years. The best advice i can give you is to spread your holdings over several exchanges. My portfolio is spread as followed, to minimize risks: 20% MtGox 20% BTC-E 20% Cryptsy 20% Cryptopia 20% FTX Plan is to log in and cash out in 5 years.

🩸🥳🥶😂

(@marbel2019) reported

@debaas Cryptopia? What? I thought they closed down

Lee

(@LauraBronte11) reported

debaas **** I lost some LTC and Mothership in Cryptopia, clearly didn't learn my lesson

Jt4Fs.eth☠️

(@Jt4Fs) reported

I have been in crypto for over 10 years. The best advice i can give you is to spread your holdings over several exchanges. My portfolio is spread as followed, to minimize risks: 20% MtGox 20% BTC-E 20% Cryptsy 20% Cryptopia 20% FTX Plan is to log in and cash out in 5 years.

Jay

(@Idrewabird) reported

@gainzy222 No one should be storing crypto on exchanges. We learned this with mtgox, cryptopia etc. this has happened for years. I trade on exchanges, make my profit, then switch to monero and pull off. That way you dweebs aren't watching my every move through block analyzing.

Carrick 🍎🍏

(@Boirray) reported

I have been in crypto for over 10 years. The best advice i can give you is to spread your holdings over several exchanges. My portfolio is spread as followed, to minimize risks: 20% MtGox 20% BTC-E 20% Cryptsy 20% Cryptopia 20% FTX Plan is to log in and cash out in 5 years

🅿️rabhjot

(@ThePlZZAGuy) reported

I have been in crypto for over 10 years. The best advice i can give you is to spread your holdings over several exchanges. My portfolio is spread as followed, to minimize risks: 20% MtGox 20% BTC-E 20% Cryptsy 20% Cryptopia 20% FTX Plan is to log in and cash out in 5 years.

Ashish Singh

(@Ashishknows) reported

I have been in crypto for over 10 years. The best advice i can give you is to spread your holdings over several exchanges. My portfolio is spread as followed, to minimize risks: 20% MtGox 20% BTC-E 20% Cryptsy 20% Cryptopia 20% FTX Plan is to log in and cash out in 5 years.

GirlChatSports

(@raymond580429) reported

debaas **** I lost some LTC and Mothership in Cryptopia, clearly didn't learn my lesson

Siva as Siva as

(@horatio_beau) reported

debaas **** I lost some LTC and Mothership in Cryptopia, clearly didn't learn my lesson