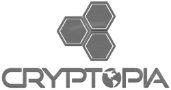 Is Cryptopia down?
Cryptopia is a cryptocurrency exchange based in New Zealand. Cryptopia also provides mining pools and auctions.
No problems detected at Cryptopia
Cryptopia problems in the last 24 hours
At the moment, we haven't detected any problems at Cryptopia. Are you experiencing issues or an outage? Leave a message in the comments section!
Most Reported Problems:
Website
Cryptopia Outage Map
The most recent outage reports and issues originated from:
| | | |
| --- | --- | --- |
| Munich | Website | |
| La Garenne-Colombes | Transactions | |
| La Garenne-Colombes | Withdrawals | |
| Hagen | Login | |
| Coquitlam | Website | |
| Corona | Login | |
Cryptopia Comments
Tips? Frustrations? Share them here. Useful comments include a description of the problem, city and postal code.
Cryptopia Issues Reports
Latest outage, problems and issue reports in social media:
DDV88

(@ddv_88) reported

@crypto_rasmus @Cryptopia_NZ How did you login? Did you use your cryptopia account credentials? Im getting error "incorrect email or password". Reset password doesnt work.

************

(@ZamZammPapi) reported

@Cryptopia_NZ hi there cryptopia!!!! I'm hoping u can help... I forgot my login info. My 2fa isn't working it's not synced anymore. I'm based out of the US. Can you help me out?? I can provide my email account and other info if needed. Thank you!!!!!!

₿laq₿eard 🌴🥃

(@lfinchMO) reported

@Hotbit_news Why hasn't the site comeback online? Is this a rug pull? Aka Cryptopia?

Mr. BalloonKnots

(@hawknd0) reported

Oh and **** cryptopia. **** them right in the poop shoot. Not the first time "not your keys not your coin" moment for me but damn I hope it was the last.

Fida Hussain

(@uniqideal) reported

@PACcoinOfficial I need some help. i bought pac coin in 2018 from cryptopia web. later transfered to Pac coin wallet at tht time which was on their web for download. i didn't use tht wallet for while and now unable to recover coins from that wallet. Can you plz advise?

milos_machine

(@MachineMilos) reported

@Cryptopia_NZ Ok, I have posted a ticket to Cryptopia customer support 4 months ago and STILL NO ANSWER?

Payam

(@abarmard7) reported

@GrantThorntonNZ Hello I had an account with Cryptopia which gone into liquidation Wanted to register myself on your portal but I couldn't. Would you please help me to find an alternative way of registering myself? Thanks

Bitcoin Boss

(@b_oltman) reported

@MagUraCrypto Getting 3x my tokens back from yobit support once they upgraded the chain 6 months later, selling them on december 30 2017 for a 266x on cryptopia.

Electroneum CzechRepublic

(@ElectroneumCZSK) reported

The kyc by these to competitors was easy. Just selfie with ID card & make a photo of both sides ID & upload separately. But what is bigger problem is that only #ETN have AML proces so you need to have proof of where you buy your coins. Some have Rigs, cryptopia this is problem.

Zak Anwar 🖍️

(@Zak2nwar) reported

Most of the shitcoins I held in 2017 would be valued over $12 million! Only problem is, there sitting on cryptopia which no longer exists 😎

Circle Back TruthIsOutThere 205 IQ

(@TruthsOuttThere) reported

@GrantThornton When are u going to return the Cryptopia funds?? U said u expect Identity verification Q1 2021, we are there soooooo whats going on??? Why dont u guys just bring the site back on for withdrawals only, it'd be wayyyyyyyyyyy easier

Monk

(@cryptic_monk) reported

If the Cryptopia liquidator would give me back my coins now, I'd actually be up on that ****.

Aliena Thia

(@alienathia) reported

@fbi these people spread the virus and took down other exchanges like cryptopia, jealous of that -opia aka utopia they want to sell to kill me deeeeeply.

Loonie General

(@LoonieGenna) reported

@CryptoDabbler I prefer $Dent. Once I get #Cryptopia account access I'll find my Doge

samFelix

(@d0llarvision) reported

@GrantThorntonNZ Hi. I've never received an e-mail to recover my Cryptopia account. I have plenty of old cryptopia e-mails in this account so the e-mailadress is correct. How can we fix this? Thanks in advance.

Dale Freese

(@dalefreese) reported

@ElladanAbubakar @Cryptopia_NZ It's ridiculously hard! I just tried and now I'm locked out trying to guess my registration date. Can't login to Cryptopia to get support and it appears they don't respond anyway. Total **** show!!

Aliena Thia

(@alienathia) reported

I should relook, you even took down cryptopia That opia, you truly couldn't stand they did better than you. 👍 So you had to take it down, NEUTRALIZE

sailendra sha

(@SailendraSha) reported

@Bunnycoin What happens with exchange getting shut down, I had some bunnycoin on cryptopia exchange

Ritesh Diwakar(R.D)

(@raj736) reported

@Cryptopia_NZ Kindly infrm you that in 2018 i registrd in cryptopia.Last year i tried to login my accunt but website was lockd,now i got cryptopia portl to claim or reassmble my old accunt but I forgt my trade details like trade date & quantity which is ask in security question.

Greenbernkyellp00well

(@qe_forever) reported

@_tm3k Pain is when all your shitcoins shilled hard 6months ago are down 95% and to lead you to harakiri cryptopia get hacked and you lost it all with no recovery on sight.

ashylus

(@ashylus2) reported

@Cryptopia_NZ Hi I didn't receive any email from your support and liquidation , my account in cryptopia was hacked and i lost every thing , and i was one of the first personne to contacte cryptopia team about this problem and they don't give me any respond , so if you can help me .

ashylus

(@ashylus2) reported

@Cryptopia_NZ Hi I didn't receive any email from your support and liquidation , my account in cryptopia was hacked and i lost every thing , and i was one of the first personne to contacte cryptopia team about this problem and they don't give me any respond , so if you can help me .

FranziK

(@KernFranziska) reported

@HoymeBrandon I bought it on Cryptopia and luckily moved it to the electronical wallet before it went down. I didnt look at the wallet for 3 years. Now ai tried to move the funds and had to do the KYC. Got rejected multiple times, tickets open...

Buy Bitcoin

(@hindsightoshi) reported

@LSDinmycoffee What about when it goes down from 1 sat to litoshis a la Cryptopia? :D

Mr. Joe Rodrig

(@jOesHmo18797150) reported

@Crypto_Stuey @electroneum What's the best exchange to acquire #ETN. I use to use cryptopia but I think that site closed down not too sure?

KryptoNurd

(@RealMontyAllen) reported

I bought $ETN @ ICO & all the way to 20 cents & then all the way down to 1/5th of a penny. Even w/ lost $etn on Cryptopia, my DCA is just 1.5 cents. Couldnt be happier w/ the ROI & I'm not selling anytime soon. I'm waiting until my ETN can be used as a currency. #etnfamily

BigWeb82

(@BigWeb82) reported

@XRPeuphoria_ I had over a million on cryptopia in 2019. That exchange got shut down tho. Seeet

Efe Albayrak

(@EfeAlba17758003) reported

@eventsarjun @electroneum Its an issue about cryptopia stupid, etn isnt a scam.

Izhar Jama

(@addicted2sea) reported

@GrantThorntonNZ Hello I am contacting you regarding the registration process on the cryptopia claims portal. I can not login with my registered email address, could you please help solve that issue? Thank you in advance.

Dr. Brrrrrry

(@drburry6_15) reported

@AltboyMoonz @BithumbGlobal @BithumbOfficial They really need to explain why they're having so many issues. I lost funds in the Cryptopia and Livecoin hacks, so the slightest issues make me wary of exchanges.