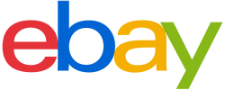 eBay Outage Map
eBay is a multinational online auction website that facilites online consumer-to-consumer and business-to-consumer sales. eBay is free to use for buyers, but sellers are charged fees for listing items and again when those items are sold.
eBay Most Affected Locations
Outage reports and issues in the past 15 days originated from:
| Location | Reports |
| --- | --- |
| Melbourne, VIC | 44 |
| Munich, Bavaria | 37 |
| Berlin, Land Berlin | 29 |
| Hamburg, HH | 29 |
| Lübeck, Schleswig-Holstein | 29 |
| Sydney, NSW | 18 |
| Köln, NRW | 16 |
| Chemnitz, Saxony | 16 |
| Stuttgart, Baden-Württemberg Region | 15 |
| Nürnberg, Bavaria | 15 |
| Brisbane, QLD | 14 |
| London, England | 13 |
| Leipzig, Saxony | 12 |
| Regensburg, Bavaria | 12 |
| Manchester, England | 10 |
| Liverpool, England | 10 |
| Frankfurt am Main, Hessen | 9 |
| Nistertal, Rheinland-Pfalz | 9 |
| Duisburg, NRW | 8 |
| Wolverhampton, England | 8 |
| Leeds, England | 8 |
| Stockton-on-Tees, England | 7 |
| Norwich, England | 6 |
| Huddersfield, England | 6 |
| Newcastle upon Tyne, England | 6 |
| Brighton, England | 6 |
| Birmingham, England | 6 |
| Nottingham, England | 6 |
| Wuppertal, NRW | 6 |
| Plymouth, England | 6 |
eBay Comments
Tips? Frustrations? Share them here. Useful comments include a description of the problem, city and postal code.
eBay Issues Reports
Latest outage, problems and issue reports in social media:
*******************💜19-dAzZeR169-6 💜💘💘💘💘💘💘

(@dazzer169) reported

@chrisfutcher @PayPalUK @AskPayPal @PayPal They are very, very short staffed though. I have a major issue being looked at too where £450 was literally stolen from me during a fraudulent Ebay purchase I made, we have to just keep waiting until they at least get phones manned again I think. I've had same as u on Messages.

𝐀𝐢𝐬𝐡𝐚 🇬🇾 🇸🇱

(@AishaKSmart) reported

The problem with fun trainers now is that everyone and their dog wants to be a trainer reseller. Ebay and depop are chock full of unsold, super overpriced #chunkydunky nike sb and the people who would have actually worn them out and rocked them are outpriced. #rude

Ridley ⬆️💥💰

(@RidleyLevelsUp) reported

Slow but steady day today. PROFITS: eBay: £40 FB marketplace: £48 Affiliate marketing: £21 Total - £109 This is why you need multiple streams of income. If I only had one of these income streams I wouldn't have made enough money today.

Jason💸Sales💸Growth💰Financial Freedom

(@4uCoaching) reported

Felt like nothing had sold on ebay all day.. Still done over £400 in sales But felt such a slow day Way ahead of target for the month.

🆁🅸🅲🅷 🏳️‍🌈 Stay Alert 🚨#BlackLivesMatter ✊🏿

(@richstrickland) reported

So I ordered a vinyl album of eBay and its arrived with only one disc instead of two, this really is one of those days, fire will rain down on someone!

Ruth Murran

(@ruth_murran) reported

@MikScarlet I found a used one on eBay and had it done up. I would never have been able to afford it otherwise. It involved driving 200 miles to collect it and searching for 18 months to find someone who would fix it. So much more complicated, and pricey, than non-disabled bike purchasing.

Sarah

(@Wildsea1) reported

Was looking at buying a new phone after my power button broke, then decided to try and fix it myself. £3 replacement button, £3 tool set from eBay and about an half an hour of this afternoon and I managed it. Saved myself a lot of money and needless waste.

𝓴𝓪𝓭𝓮𝓷

(@warringtonkaden) reported

@Uncomplianced the 🧢 on this app. imagine scamming ppl off their money then trying to claim another ebay listing as your own with a terrible attempt to cover it up.

Darth Revan's Dad

(@jrl1027) reported

@DevonESawa I doubt most will use them. Probably end up on ebay or something. Id also imagine that Apple is will not expend the resources to track down every item and block it. They just write it off to insurance as a loss and move on.

❤️HEART FOR AMERICA🇺🇸

(@nheart27) reported

At this time you know those looters are going to through the piles of stuff they grabbed hoping it will fix, but also acting like children counting their candy after Trick-or-treating. Sad, but the real truth you'll see most of it on EBay.

Team Knowhow

(@TeamKnowhowUK) reported

@Far_ah94 hi Fara, i can see that royal mail have confirmed lost, it is out of stock at present, i have requested that this not be down as a resend but have requested the refund for you. the ebay team will need to confirm this in the background, once they do you should be notified

Not-Jason

(@NotJason10) reported

@snestastic Impulse Buying is my issue 😀 i really don't know why ive bought another dreamcast on ebay

Tom Willis

(@tompwillis) reported

@EAllenCards @WatchTheBreaks I think some of them think there's a Bowman's First/Artist Proof problem with the regular cards. I've seen people say they have issues with the site or they think it's sold out and eBay is the only way they can get it.

Cameron Miller

(@CamMiller74) reported

Hey @eBay, @AskeBay, @AskPayPal can you please explain while I still have not had my money deposited into my PayPal account for DELIVERED item numbers: 274335014189 and 274334955506 That money is owed to me. I was even charged and paid for the listings. Fix this now.

Hawkeye State Cards

(@ShowMeUrHitts) reported

@WatchTheBreaks I'm afraid to sell ANY cards on @eBay right now with their return policy being exploited the way it is...let alone PRESELL a card from the set that's exposed this problem.