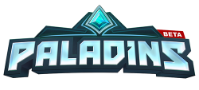 Paladins Outage Map
The following outage map shows the most recent locations worldwide where Paladins users have reported their issues and outages. If you are having an issue with Paladins and your area is not listed, make sure to submit a report below
Loading map, please wait...
Check Current Status
At the moment, we haven't detected any problems at Paladins. Are you experiencing issues or an outage? Leave a message in the comments section!
Paladins: Champions of the Realm is a free-to-play multiplayer Hero shooter video game released on September 16, 2016 as an early access product by Hi-Rez Studios.
Paladins Most Affected Locations
Outage reports and issues in the past 15 days originated from:
| Location | Reports |
| --- | --- |
| Regina, SK | 1 |
| Milan, Lombardia | 1 |
| Ontinyent, Comunitat Valenciana | 1 |
| Carmignano di Brenta, Veneto | 1 |
| Pamplona, Navarra | 1 |
| Benavídez, BA | 1 |
| Quimper, Bretagne | 1 |
| Crolles, Auvergne-Rhône-Alpes | 1 |
| La Pallu, Pays de la Loire | 1 |
| Hôpital-Camfrout, Bretagne | 1 |
| Dubai, Dubai | 1 |
| Prague, Hlavní město Praha | 1 |
| Ciudad del Este, Departamento del Alto Paraná | 1 |
| Granger, IN | 1 |
| Havířov, Moravskoslezský kraj | 1 |
| Indianapolis, IN | 1 |
| Angers, Pays de la Loire | 1 |
| Mâcon, Bourgogne-Franche-Comté | 1 |
| Osorno, X Región | 1 |
| Kuala Lumpur, KUL | 1 |
| Hannover, Lower Saxony | 1 |
| Cockermouth, England | 1 |
| Abu Dhabi, Abū Z̧aby | 1 |
| Egå, Region Midtjylland | 1 |
| Santa Cruz de la Sierra, Departamento de Santa Cruz | 1 |
| Sydney, NSW | 1 |
| Singapore, Central Singapore Community Development Council | 1 |
| Mumbai, MH | 1 |
| Hermosillo, SON | 1 |
| Metz, ACAL | 1 |
Check Current Status
Paladins Comments
Tips? Frustrations? Share them here. Useful comments include a description of the problem, city and postal code.
Paladins Issues Reports
Latest outage, problems and issue reports in social media:
Beessokoo1 Coo1

(@Beessokoo1C) reported

@PaladinsGame @XboxWire You need to fix this damn challenge now the 150,000 2 times one its impossible freaking turn it down now!

Levitate

(@qL_Blobby) reported

@PaladinsGame hey... Can u make paladins work correct on ps5 ? I cant load in matches for no reason ps4 player doesnt have this problem.... I have fun playing this game but with that Problem impossible.... Pls fix this **** or i need to stop playing this game

Joebo

(@iJoebo) reported

@PaladinsGame 1. Switch players crash at the loading screen ever since the loading bug was fixed 2. Switch players' matches are muted at random or have severe audio loss ever since the audio was fixed this patch Please address this to the team. Tired of being ignored

BoltSmith (Open Commission 0/5)

(@TheYakate) reported

Paladins Gaming 08/19/22 The FPS drop is still on occur and a new issue which is the unstable lag in the Asia server like in the previous RWBY. Take note, choose North America Server next time. @PaladinsGame #paladins #paladinsgame

ChaoticBunny

(@ChaoticBunBun) reported

@PaladinsGame Y'all I can't finish Terminus' alt like this😭 fix bugs soon please, I know it's not always the easiest but y'all got this.

Tomasz

(@dolar733) reported

@itsjustpossum @PaladinsGame Maybe they could fix any issue :)

visoredavenger

(@visoredavenger) reported

@LuluSomchai @PaladinsGame You can actually get into a game on Switch? I crash at loading in.

Possum

(@itsjustpossum) reported

@PaladinsGame Can you fix the trials of the realm, i cant unlock any of them or finish term's ult challenge. And maybe you could fix the pc only tasks and allow for console players to have an alternative one

Lulu SomChaï

(@LuluSomchai) reported

@PaladinsGame Footsteps sounds are completely inaudible on the switch version, can you guys please fix it? 🙏

Dani 🍒🇵🇹

(@DaniUntamed) reported

@SOLAC3_ Although my PC is high-end it does crash sometimes, depending on the patch. My gf doens't have a good laptop atm and just yesterday the game crashed when she was playing Tyra. In the end of the day, Paladins crashes for any platform so idk why she says only consoles does

fish. COMMISSIONS OPEN

(@stupidassfish) reported

@AlandreaRogers I dont even have anything against you but when u said "you should know by now not to play paladins on switch" that immediately debunks you saying that you mean to say DONT deserve to crash (im **** with words sry if this makes 0 sense) It'd be better for eveyrone if u just

Raulca25

(@TheRaulca25) reported

@lullabypadde @MooLuvsYu What the hell is going on with these streamers saying Switch players are the worst and deservr to crash... He isnt the only streamer that said so... The question is, they are "sponsored" by Paladins itself... Isnt Paladins team gonna do anything, they clearly were toxic

sagar

(@sagar18368861) reported

@PaladinsGame Fix the bug in first trials reanimate trials is bugged

Glamour ******* pissed off righta?

(@GothicCentury) reported

You know interacting with the #Paladins community has taught me a few things. One is that some people are up their own ***. Two is that apparently some people really don't like the #ParodyRealm guys. Like ****, I'd kill to have my biggest problem be losers roleplaying on twitter.

MekaXKittty

(@MekaXKitty) reported

@KaiTheGlaceon @PaladinsGame I recommend reading through the comments between Zai and I if it were out of context she would be handling the situation differently. Also directly stating that "switch players deserve to crash" is ****** no matter the context.
Check Current Status