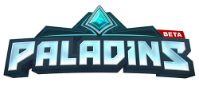 Paladins Outage Map
Paladins: Champions of the Realm is a free-to-play multiplayer Hero shooter video game released on September 16, 2016 as an early access product by Hi-Rez Studios.
Paladins Most Affected Locations
Outage reports and issues in the past 15 days originated from:
| Location | Reports |
| --- | --- |
| Lima, Provincia de Lima | 4 |
| Madrid, Comunidad de Madrid | 3 |
| Melbourne, VIC | 2 |
| Bogotá, Distrito Capital de Bogotá | 2 |
| Bari, Puglia | 2 |
| Roanne, Auvergne-Rhône-Alpes | 2 |
| Cayenne, Guyane | 2 |
| Clermont-Ferrand, Auvergne-Rhône-Alpes | 2 |
| Regina, SK | 2 |
| Rome, Lazio | 2 |
| Brussels, Bruxelles-Capitale | 2 |
| Guayaquil, Provincia del Guayas | 2 |
| Bourges, Centre-Val de Loire | 2 |
| Viña del Mar, V Región | 1 |
| Arequipa, Arequipa | 1 |
| Lomas del Mirador, BA | 1 |
| José Mármol, BA | 1 |
| Santiago, Región Metropolitana | 1 |
| Buenos Aires, CF | 1 |
| Thorigné-Fouillard, Bretagne | 1 |
| La Plata, BA | 1 |
| Vancouver, BC | 1 |
| Nassau, New Providence District | 1 |
| Bursa, Bursa | 1 |
| Roche-la-Molière, Auvergne-Rhône-Alpes | 1 |
| Salt Lake City, UT | 1 |
| Petrella Tifernina, Molise | 1 |
| Shepherd, TX | 1 |
| Rendsburg, Schleswig-Holstein | 1 |
| Bordeaux, Nouvelle-Aquitaine | 1 |
Paladins Comments
Tips? Frustrations? Share them here. Useful comments include a description of the problem, city and postal code.
Paladins Issues Reports
Latest outage, problems and issue reports in social media:
Frillie

(@frill_yt) reported

@DaddyMousePalas I personally have given up on the challegnes awhile ago (pip one broke me plus stuff in irl so dont want to waist all of my free time on paladins) but forces to play bot matches is one of the issues with the trials overall.Because there's increased chance of the 4 DPS in a 1/2

pato asado

(@patitos563) reported

@PaladinsGame In only receive one and nothing more and my friend was with me and she get all of them @PaladinsGame pls fix this 😢😢😢

Apes Together Strong

(@clstlphnx) reported

@robertoNotreD @PaladinsGame i had this issue too before, but it fixes on its own after a few days

eileen ✯ comms closed

(@astralscrivener) reported

6. i almost don't wanna write this but time travel plot where the paladins wake up one day, and they have all their memories, but the day they wake up is the day before they all met each other and they have to figure out what happened and fix it

Mau 🇾🇪

(@NickDab69) reported

@PaladinsGame @HiRezRomanova fix bug of infinite screen. how are we going to get it?

Roberto

(@robertoNotreD) reported

@PaladinsGame can you guys fix the game, when i join a match no one loads, it freezes, and when i relaunch the game it keeps trying to re join that match, and it freezes again, over and over

orcrist

(@orcrist86) reported

@GamerMomLuna @SharedExpRPG im always a fan of chaotic good paladins. if a law is unjust it just gets broken. way more fun to play a paladin with a lockpick kit and the charisma to preach their way out of trouble when caught breaking the rules

Chef Str1fe🔪

(@strife37916) reported

@PaladinsGame I'm having some issues playing on the PS5. Anyone able to help?

Emega The West Wind

(@EmeraldOmega) reported

@SkyZ824 @Asmongold I have played shaman/priest and ran when paladins and druids for raids and m+ and have never had an issue with me or any of them. What conduits were you switching that often?

Brrrrrrrrrrrrrrrrrrrrrrrrruh⁷⟭⟬

(@Brrrrrrrrrrrruh) reported

@PaladinsGame Usually maeve but with the server lag I've been experiencing I'd stick to ying. Unfort

Panda Julio

(@panda_jk) reported

@PaladinsGameLA @PaladinsGame please, fix the game! I cant play!!! 😭

mocha

(@mocha74681215) reported

@artmanro @Yazanios apparently you have no clue what the normal Human looks like when posed like that: her waist definitely aint broken., and yeah. its meant to be different from the true model. paladins is a bunch of horny people? what do you really expect ***? just enjoy the art.

Cardenas Daniel

(@Cardena07124580) reported

@HiRezRomanova @HiRezNeco @PaladinsGame So... i was playing rank like my usual weekend night. i changed servers just to see how people play rank in other regions but after i did that the game frouze and looks like others players incounter the same issue

Zelse

(@Zelse007) reported

@belore_invictus Paladins are pretty broken right now.

Lujhpi

(@Akai_kubi) reported

@PaladinsGame Can you fix the ******* game breaking bug???