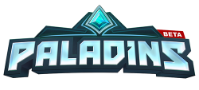 Is Paladins down?
No problems detected at Paladins
If you are having issues, please submit a report below.
Paladins: Champions of the Realm is a free-to-play multiplayer Hero shooter video game released on September 16, 2016 as an early access product by Hi-Rez Studios.
Paladins problems in the last 24 hours
The following chart shows the number of reports that we have received about Paladins by time of day over the past 24 hours. An outage is determined when the number of reports are higher than the baseline, represented by the red line.
At the moment, we haven't detected any problems at Paladins. Are you experiencing issues or an outage? Leave a message in the comments section!
Most Reported Problems:
Game Crash

Sign in

Online Play

Glitches

Matchmaking
Paladins Outage Map
The most recent outage reports and issues originated from:
| | | |
| --- | --- | --- |
| Cléon | Game Crash | |
| Eastbourne | Game Crash | |
| Geyer | Sign in | |
| Quito | Sign in | |
| León de los Aldama | Online Play | |
| Herten | Game Crash | |
Full Outage Map
Paladins Comments
Tips? Frustrations? Share them here. Useful comments include a description of the problem, city and postal code.
Paladins Issues Reports
Latest outage, problems and issue reports in social media:
bby_tokyo

(@bby_toki) reported

Bruh got a 20 min timeout on #paladins because of a system error. Like it's isn't even my wifi though lol.

Nathan Skyers

(@SkyersNathan) reported

@HiRezNeco hey, I got a problem when I was logging in to paladins on PlayStation and then all of the suddenly it's says Completing Login bug and I've been waiting for 97 hours on paladins since June 29 at 1:00pm, and the game it itself won't tell me how long can you address it?

Makoa

(@BhargavShreyank) reported

@PaladinsGame Fix the damn servers already, it's the weekend and can't even play rn.

yung savage

(@BriannaBrown97) reported

@PaladinsGame @OfficialRWBY @Alienware Fix the trials for Serpent Beach Not a huge deal just says Officers pistol (dredge) when it should say (Corvus)

Some_ Grey_ Day

(@SomeGreyDay79) reported

@PaladinsGame Do you guys know that the crossover pass XP from matches is broken. In fact all of the xp is broken and not registering what is the deal? $15.00 for a battle pass that doesn't work? Fix this!

チョフニアン3号

(@A_panchov) reported

@PaladinsGame Please fix the lag of the Japanese server

Max Of Few Trades

(@MaxOfFewTrades) reported

@PaladinsGame I'd like too, it's why I'm playing right now. But for the life of me I can't buy any crystals to unlock the battle pass. Just get a Error 404 every time I try.

JJ

(@Dxvoon) reported

@PaladinsGame DEAR PALADINS. BUFF MAKOA. also game crash all the time

Jaydagreatest

(@xjaydagreatest) reported

@PaladinsGame This poorly developed crash 2 of my rank games and claim me as a "deserter" before I can even reconnect 👎🏾…and I'm console btw

zoey ♡

(@aMementox) reported

@PaladinsGame fix your game

Delicate pu$$y

(@stallionmagic09) reported

@Swindyyyy Fix Paladins audio and lag first

Kosaku Obama ~anti-netflix arc~

(@ObaKiYoBa) reported

@PaladinsGame I redeemed it before the fix and got nothing. after the fix i still never got anything. what now?

💮

(@NlCKIPINK) reported

@potaxianamayor @PaladinsGame tyyy i just submitted a report on their website and was looking to see if anyone has the same issue😭 restore soul & shadow travel has no audio for me & im pretty sure the primary fire audio is from her default skin too

alex

(@abjzz_) reported

@PaladinsGame Where is she looking at ? Fix her eyes pls they are like 🙄 Yang's eyes are worse tho

❄WorstEvieMainNA❄

(@WorstEvieMainNA) reported

@OlSantaJoe @PaladinsGame @M_MRL_Paladins has a fix right?

DredgeMan233 🇪🇸 🇪🇺

(@DredgeMan233) reported

@EvilMojoGames @HiRezStudios @PaladinsGame Are you still investigating how to fix the sound bug? Well, I have the solution and I have fixed it, I no longer have sound bugs in the game.

Tobmoh

(@Tobmoh) reported

@AkhilKasiram @PaladinsGame I think this was an issue with one of the overlays? Try disabling either Discord overlay or Steam maybe?🤔

♟

(@potaxianamayor) reported

@PaladinsGame Fix Salem Seris skin, please 🙁 That skin is literally on mute 💀

MrHabaneroVermelho

(@MrHabanero1) reported

@odd_tones @Vykie_Gremory @gloryheroio how long have you been playing paladins? I've given you several reasons why I'm giving up on the game, you're clearly ignoring all the issues I mentioned. Bro, Azaan was out of the ranking for a period of 3 battle passes because Hi-rez didn't know how to balance him.

MrHabaneroVermelho

(@MrHabanero1) reported

@odd_tones @Vykie_Gremory @gloryheroio None of these problems are true or do you not want to admit it? check out videos on the subject. Until then I was trying hard to keep playing paladins, but after seeing that a SKIN managed to bug all the sounds of Seris, it was the last straw.

Wai Yan Hein

(@d3nial_95) reported

@PaladinsGame @OfficialRWBY @Alienware Fix SEA server

Pyrrhic Victory

(@PyrrhicVictory8) reported

Not been posting much recently, but I see on my timeline everyday my friends, complaining of new bugs and problems on Paladins. Makes me glad I didn't comeback for this new patch, I'm happy playing Fortnite, Apex, and these new PS Plus games, no motivation for Paladins anymore.

Matienko

(@Matienk0) reported

Since I heard that alacrity is back. Uh just uninstall and spare yourself the trouble of playing Paladins lol

I read the Darkhold

(@sleepypizza0) reported

This is like the worst updates ever, you guys can't even fix the server since the last update it's getting worse! @PaladinsGame @HiRezJewel I'm not kidding at all! 🙄😷

北斗OG six3

(@dobietheplug) reported

@PaladinsGame @OfficialRWBY @Alienware Can y'all do something so my game doesn't crash anytime I switch to game chat?!

Pillzman's Fox

(@Pillzmans_Fox) reported

@PaladinsGame So y'all can fix this in a day but you can't even touch the multiple game breaking glitches that's been in for months?

esacv

(@33wwyy) reported

@PaladinsGame @OfficialRWBY @Alienware I'm not gonna buy anything until you fix all the bugs :)

Nathan Skyers

(@SkyersNathan) reported

@HiRezJewel Where's the hot fix for paladins is it connect week Monday right

OmNomNomNicron

(@omnomnomnicron) reported

@POCGamer Pathfinder 2e has this problem, too. Paladins are wonky bc they still want the alignment restrictions.

xBaMBanPR

(@xBaMBanPR) reported

@PaladinsGame @OfficialRWBY FIX GROVER, WHEN NEXT UPDATE. GROVER ITS BROKEN RIGHT NOW, ANY TALENT WORK, PLS FIX GROVER