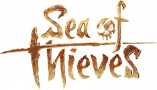 Sea of Thieves Outage Map
Sea of Thieves is a shared world action-adventure video game developed by Rare and published by Microsoft Studios for Windows 10 and Xbox. The game allows players to take the role of a pirate, sailing the seas of a fantastical world either solo or as part of a crew of up to four players featuring both co-operative and player versus player combat.
Sea of Thieves Most Affected Locations
Outage reports and issues in the past 15 days originated from:
| Location | Reports |
| --- | --- |
| Paris, Île-de-France | 22 |
| Turin, Piemonte | 6 |
| Rome, Lazio | 6 |
| Milan, Lombardia | 4 |
| Florence, Toscana | 4 |
| Barcelona, Catalunya | 4 |
| Lyon, Auvergne-Rhône-Alpes | 4 |
| Las Palmas de Gran Canaria, Canary Islands | 4 |
| Hamburg, HH | 4 |
| Bergamo, Lombardia | 3 |
| Brescia, Lombardia | 3 |
| Salerno, Campania | 3 |
| Aberdeen, Scotland | 3 |
| Nice, Provence-Alpes-Côte d'Azur | 3 |
| Munich, Bavaria | 3 |
| Taranto, Puglia | 2 |
| Sevilla, Andalucía | 2 |
| Québec, QC | 2 |
| Parma, Emilia-Romagna | 2 |
| Genoa, Liguria | 2 |
| Bristol, England | 2 |
| Mainz, Rheinland-Pfalz | 2 |
| Laval, QC | 2 |
| Lieusaint, Île-de-France | 2 |
| Nashville, TN | 2 |
| Bracknell, England | 2 |
| Bradford, England | 2 |
| Newcastle upon Tyne, England | 2 |
| Ellesmere Port, England | 2 |
| Nottingham, England | 2 |
Sea of Thieves Comments
Tips? Frustrations? Share them here. Useful comments include a description of the problem, city and postal code.
Sea of Thieves Issues Reports
Latest outage, problems and issue reports in social media:
LegomasterGaming

(@LegomasterG) reported

@Hitbotc @SeaOfThieves Still waiting for a complete fix, but honestly I am just happy they are addressing it at this point

vincyp

(@vincy_excalibur) reported

@SeaOfThieves Fix the invite bug ASAP, i can't play with my friends

Scott Tierney

(@scott_tierney) reported

@SeaOfThieves Fix your game. I was on the shores of gold and had completed 2 out of 4 puzzles. I died and when I respawned on my ship the game switched me to a different server. I lost all my progress on the island and had to start again. This doesn't happen if you stay on the same server.

GEEK5TER

(@GEEK5TER) reported

Dear @SeaOfThieves. Tonight I solo'd a skull fort in the roar. At the end the volcano erupted so I circled the fort so my boat wouldn't get hit and sink. During that I got ghost ship'd & meg'd. And finally server swapped. And the server swap despawned the loot. Please fix this!

Taren Leichliter

(@TarenLeichliter) reported

@SeaOfThieves your game is ******* stupid. im a top 50 pirate legend emissary in the ******* game. you expect us to find planks and cannon ***** out of a tigers *** how ******** do we get meged 2 times ghost shipped once and get krakend in 3 minutes fix you damn game.

Taren Leichliter

(@TarenLeichliter) reported

@SeaOfThieves your games is ******* stupid top 50 pirate legend emissary in the world we get meged 2 times ghost shipped and krakend in a total of 3 minutes crooks has nothing on the island how do we complete fix your damn game

Lola Steele

(@LegalCows) reported

@SeaOfThieves You're ******* sucks ***, fix you're hitboxes again because they clearly got worse

XRayLexx (DTW)

(@XRayLexx) reported

@lucha_lisa @SilveredCup @OrchidPXL @SeaOfThieves No problem. Everything is related.

Zo

(@yozogames) reported

@TwinkieTweak @Oo_Rabby_oO @SeaOfThieves I had this too. It usually fixes itself if you just crash your boat. But still annoying af.

RepRaptor98

(@RepRaptor98) reported

@juicydrskittles @SeaOfThieves True, They just need to fix the hit reg.

Edward

(@EdwardRayner321) reported

@SeaOfThieves Please fix the glitch that teleports players at the bottom of the ocean it's happened to me and some friends a lot and we assumed the devs would've fix it by now seeing how it can ruin people's experiences within the game but it's somehow been over looked👍

Luna (aka iuna, aka fuzzy Duchess)

(@IadyIuna) reported

@ADutchman666 @SeaOfThieves Myself and another on my crew had this issue too

Kore Virus

(@kore_virus) reported

@RepRaptor98 @SeaOfThieves Its semi broken for that

Ashton Dixon

(@DixonAshton) reported

@SeaOfThieves new glitch soot and stick in it with shroud breaker gem cant get out. Screw this game. They also made it impossible to give it to another teammate.

gaming 4nj4

(@4nj4Gaming) reported

@Kneedeep20051 @Captain_Falcore @WatchMixer @SeaOfThieves I remember there had been Mixer loot and I got it and with a lot less problems than with Twitch! For SoT items!