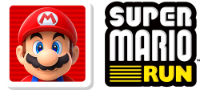 Super Mario Run Outage Map
The map below depicts the most recent cities worldwide where Super Mario Run users have reported problems and outages. If you are having an issue with Super Mario Run, make sure to submit a report below
Loading map, please wait...
The heatmap above shows where the most recent user-submitted and social media reports are geographically clustered. The density of these reports is depicted by the color scale as shown below.
Super Mario Run users affected:
Super Mario Run is a side-scrolling, auto-running video game developed and published by Nintendo for iOS and Android devices. It was released first for iOS on December 15, 2016, and will be released for Android in 2017.
Most Affected Locations
Outage reports and issues in the past 15 days originated from:
Check Current Status
Community Discussion
Tips? Frustrations? Share them here. Useful comments include a description of the problem, city and postal code.
Super Mario Run Issues Reports
Latest outage, problems and issue reports in social media:
☔🌈

(@nebuloved) reported

I'm trying out Mario Kart Tour and Mario Run to distract myself from how I'm feeling... I'm not sure if it's working.

Infinite8

(@TinTinfinite) reported

Mario Run is also affected. However Dr. Mario World didn't have the issue (ironic, that the game will shut down in two weeks)

Yonder

(@yonder_yoshi) reported

@TamaTheYoshi @LinkyYoshi19 Yes, Super Mario Run is actually really fun. I 100% it. Its no gacha game, unlikr Mario Kart Tour, it doesnt make progression slow in the name of inapp purchases. It lets you do world 1 and toad rally (with only red and green toads) for free else 10 US$ to unlock full version.

Minty

(@MintyIndustrial) reported

Phew thank god I'm not the only one who appears to be having problems with the App Store. I wonder what ******** happened. I thought a lot of the things I was searching for was deleted. The only stuff that popped up was Super Mario Run

Larry Dragospiro

(@koopa_larry) reported

@AidenRS139 Mario Kart Tour= too many Marios Fire Emblem Hereos= Never played Animal Crossing Pockets Camp= uuuuh. Too much slow. Super Mario Run= Why I have to pay for playing?

Entropy

(@Da_Big_Cheez) reported

@_kairy_draws_ Everyone being all upset about the crack not healing, just give him a 1-up and make mario run into him while he's using the Star invincibility. He then respawns due to the 1-up perfectly fine, problem solved. Unless he likes the aesthetic of having a shattered ******* skull.

𝙎𝙏𝘼𝙍𝘿𝙐𝙎𝙏 ✨ — Sonic Refresh

(@RefreshingStars) reported

@Zhane_Star To be fair, Daisy appeared in Super Mario Run, the last new mainline 2D Mario, as a playable character. Waluigi is a problem because of his existence as a joke character and his (seemingly) lacking popularity in Japan. His existence is a franchise-wide null-factor.

路地猫 🦋✨

(@alleycat_127) reported

This douche really thinks that mario run by Nintendo, a company that took money away from a Etika funraiser, refused to fix their joy-con functionality even after thousands of compliants and still continues to DMCA content creators, is more better than sonic games run by SEGA??

Laila

(@LDexter1314) reported

@mariokarttourEN having an issue signing back onto my @NintendoAmerica account with google Authenticator. I launch it and it says codes are invalid. Mario Kart and Mario Run

Chris @ Crown Tundra

(@Tsukento) reported

@KeikakuKat The problem is how they go about monetizing it. They tried the buy a game method and it didn't work well for Super Mario Run.

Goodspeed

(@HindianOnTwitch) reported

@bair54096307 @TheNCSmaster @Mevans2703 Now you're insulting me because I have used logic to breakdown your personal issues with the game. Idk how long you played or how much you paid but I don't feel you're qualified to judge based on what you're saying. This isn't Dr mario or mario run, MKT has been great.

*Larry Ω

(@Learii) reported

@_Anthony_A_G ya but nintendo never get their IP to anyone but theirself as for mario run, pokemon GO and animals crossing pocket camp they on mobiles because nintendo team up with DeNA when they working on the switch

Matt Beardmore

(@MatthewB_03) reported

@AlaO_kun @Fredrikspelarsp Sonic Dash only had like one or two different levels and no sense of progression Mario Run offered a full game but only if you paid, which as a mobile game, isn't appealing. Crash on the Run could stay alive for years like Sonic Forces Speed Battle, assuming it gets updates

Jarno Eskola

(@jaeskola) reported

Hi, I have a problem with Super Mario Run (Android). I try to link the app to a Nintendo Account but an error message appear. The support code is 804-7912.

𝗦𝗦𝗟𝟮𝟬𝟬𝟰

(@SSL_2004) reported

@AmiStarZX @YungMugiwara_ The issue I have is that we have no evidence that the clown car is CURRENTLY moving at those speeds in Super Mario Run, or that it can even go that fast in the first place given the jump cut in Mario Party.
Check Current Status