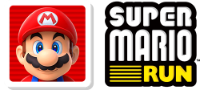 Super Mario Run Outage Map
Super Mario Run is a side-scrolling, auto-running video game developed and published by Nintendo for iOS and Android devices. It was released first for iOS on December 15, 2016, and will be released for Android in 2017.
Super Mario Run Most Affected Locations
Outage reports and issues in the past 15 days originated from:
| Location | Reports |
| --- | --- |
| Chicago, IL | 1 |
| Madrid, Comunidad de Madrid | 1 |
| Meaux, Île-de-France | 1 |
| Köln, NRW | 1 |
| Adelaide, SA | 1 |
Super Mario Run Comments
Tips? Frustrations? Share them here. Useful comments include a description of the problem, city and postal code.
Super Mario Run Issues Reports
Latest outage, problems and issue reports in social media:
Rosa

(@RosaWasClaimed) reported

@therealkingjben @NintendoAmerica Never had any issues but thats just me I had to reset the cursor every 5 seconds and there were always moments when the controls bugged out and made mario run in circles mainly on the small planets which got frustrating

hatok controversial take but fascism is bad

(@HatokTalk) reported

analysts will be like "there's no reason to worry about the Mario 3D Allstars collection going away in 6 months as gamers can get their Mario fix from super Mario Run available on iOS and Android"

🎮°Renny • GamerGirl™°🎨

(@Rennygamergirl) reported

@gamermakerguy Then why wasn't this a problem in Super Mario Run 🤔

david ♡︎

(@fIeurcake) reported

@aclucasx omggg, i think daisy or yoshi ! i think daisy would be more of a playable character cause she has been in mario run with her own ability (double jump) i would love to see her do that but she would also be kinda slow :P

Ibrahim

(@ii_86r) reported

@opa334dev The latest crane causes problems with Liberty Lite, a jailbreak bypass tweak. An example is Mario Run, if Crane is loaded into it alongside with Liberty, it crashes.

☃️Chao☃️🔥B L M🔥

(@bLUWOOOL) reported

@Akfamilyhome 64 ds's controls were bad because they tried to emulate an analogue stick which just made the game feel sluggish. I've roughed it out using keyboard controls on the pc port and I have no issues with it other than not having the precise direction to have mario run towards

Radioactive Foxy

(@FoxyRadioactive) reported

//i was working on a super mario run nintendo switch game case when i find an image online that someone did it already, and they did it WAY better than me //this was when i was ALMOST FINISHED WITH IT //i ended up deleting the image i was working on //bruh moment

Josh G-B 🍑🏝

(@McSpuddy) reported

@MarioBrothBlog There's so much to unpack here. Super Mario Run gives you wings? Mario confirmed for Crash Nitro Kart? Block?

BunnyboyKing

(@TimothyShoema20) reported

@fruitgamer02 @Chrisavenell2 I hope Nintendo shuts down Fire Emblem Heroes within the next few years. Same goes for (And I'm gonna sound like a broken record) the rest of their mobile games not named Dragalia Lost. I bet they will shut down Super Mario Run first since it's seemingly been forgotten by them.

Seandwalsh

(@SenderwalkTest) reported

@enofoxzas @SuperAbachiBros Nintendo themselves count Super Mario Run as a main series title on the Mario Portal Website, so I guess they don't have an issue with using Daisy and Wario in the main series at all.

Zyrin Striker

(@Zxzero36) reported

@askagamedev With mobile games being paid you run into the eternal problem of "Am I getting enough for what im paying" Super mario run is a good example you paid I think 5 dollars and everything was free.

Nikki Roessler

(@CutieScorbunny) reported

@rCrashBandicoot I used to have Super Mario Run on my tablet years ago until my tablet stopped working later after I had it XP

𝕯 𝖊 𝖑 𝖑

(@Enciscer) reported

i really hope Pokemon United is not a watered down MOBA or else it's gonna crash and burn along with Mario Run.

Carlos Contrarian

(@Dagr8_Carlos) reported

@Trigger_215 @MisterSureShot @SamE90204029 Too many NSBM? They fixed that. It's called Mario Maker. Overpricing? They're the Disney of Gaming, of course they run their business like a monopoly. Ignoring all the issues of the 3D games like camera, level design, collission, pacing & gameplay? Thas Easy, you're 2 nostalgic.

Idibid

(@Idibid25) reported

@MSUSportsNews2 @Ballislife @cassiuswinston LeBron is their main ball carrier, in fact he never needed a pg is whole career that's why he had problems with Mario Chalmers and Kyrie Irving. LeBron is better with a pure defensive pg like Rondo, someone who will let him run the offense...