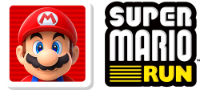 Super Mario Run Outage Map
The map below depicts the most recent cities worldwide where Super Mario Run users have reported problems and outages. If you are having an issue with Super Mario Run, make sure to submit a report below
Loading map, please wait...
The heatmap above shows where the most recent user-submitted and social media reports are geographically clustered. The density of these reports is depicted by the color scale as shown below.
Super Mario Run users affected:
Super Mario Run is a side-scrolling, auto-running video game developed and published by Nintendo for iOS and Android devices. It was released first for iOS on December 15, 2016, and will be released for Android in 2017.
Most Affected Locations
Outage reports and issues in the past 15 days originated from:
| Location | Reports |
| --- | --- |
| Fremont, CA | 1 |
| Laval, QC | 1 |
| Winchester, England | 1 |
Check Current Status
Community Discussion
Tips? Frustrations? Share them here. Useful comments include a description of the problem, city and postal code.
Beware of "support numbers" or "recovery" accounts that might be posted below. Make sure to report and downvote those comments. Avoid posting your personal information.
Super Mario Run Issues Reports
Latest outage, problems and issue reports in social media:
Ke-Niceeee

(@KeSosaaa) reported

@JJ_300_ @daewaex2 lol I watched Mario run off 30 seconds, call a timeout then punt, them issues *****, be real

Slade Lucas

(@Slade4Lucas) reported

@ENemtsas @DynamoSuperX The issue is that Tour seems much more akin to a spin off, just as Pokemon Go, Mario Run and AC Pocket Camp are. It would be like if they released another Arcade game and people said "look, we got a new Mario Kart game!" Or the same with Home Circuit.

Laila

(@LDexter1314) reported

@mariokarttourEN having an issue signing back onto my @NintendoAmerica account with google Authenticator. I launch it and it says codes are invalid. Mario Kart and Mario Run

305RUMORS

(@Animals2Miami) reported

Miami hurricanes offense slow as fuh! Always my concerned with the Michigan OC and Mario run run run run philosophy I've always said it.

jemmabrown

(@jemmabrown) reported

from Southampton, England

Hey @NintendoUK I uninstalled super Mario run from my iPhone and just re installed it for some nostalgia! It's weirdly now created a new 'user' and won't let me connect to my Nintendo account. My tickets, buildings etc are also gone! Error 804-3985

Minty

(@MintyIndustrial) reported

Phew thank god I'm not the only one who appears to be having problems with the App Store. I wonder what ******** happened. I thought a lot of the things I was searching for was deleted. The only stuff that popped up was Super Mario Run

Eddie Cash

(@AM68461238) reported

@robertlhutch24 @LockedOnCanes The problem with Mario is that he is stubborn AF. Zero innovation or creativity with the offense. Makes players cater to his scheme instead of understanding what scheme would fit best with the players. Have also seen Mario run up the middle on 3 & 10 with Justin Herbert. Nah!

Thousand Year 🚪

(@ThousandYrGames) reported

@Photonerd96 @El_Texicano Now do a Danger Mario run, complete the Trouble Center, fight Atomic Boo, and clear the Pit of 100 Trials.

Julian A. Silva

(@manofdays39) reported

I can only imagine someone in Nintendo going, "We put her in Smash! And Super Mario Run! We even gave her a Crash Bandicoot double jump! We're only human, you fanatics!"

- ̗̀ Tuddy ̖́-

(@tudsworthington) reported

@HatokTalk A realisation I just had that's arguably worse : the lesson Nintendo took from Mario Run wasn't "the mobile market is broken stop paying it attention", the lesson they took was to become just as bad as everybody else, if not worse because you know they can do better.

M3tr0n0id

(@ja_roms08_9) reported

@SuperMarioOOC81 Lmao!! Didn't remember him working out and announcing the Super Mario Run app

BasicallyWiz

(@BasicallyWiz) reported

@JustinHackbarth @Hideki_Naganuma Interesting. From what I've seen, Nintendo loves to contract out Mario for money, instead of prioritizing quality. I.E: Mario Run, Mario Kart Tour, etc. Problem is, Sonic fans are just better than Sony at knowing what fans want. But have you heard of Yakuza?

nathan (parody)

(@flurryboi) reported

@ArloStuff Nintendo has not put out a single bad mobile game recently except maybe Pikmin Bloom. The problem comes from people expecting a console game level of depth from said mobile games, which was never the intent. MK Tour, Mario Run, PKMN GO, FE Heroes, etc were all good mobile games

El Capitan

(@CptNintNdo) reported

It's funny to me how people still complain about micro transactions in free mobile games! If the game was $10 with no micro transactions know one would buy it, look at Mario Run! The consumer has created the problem. The dev's need to make money if they can't get any up front 🤷🏽

路地猫 🦋✨

(@alleycat_127) reported

This douche really thinks that mario run by Nintendo, a company that took money away from a Etika funraiser, refused to fix their joy-con functionality even after thousands of compliants and still continues to DMCA content creators, is more better than sonic games run by SEGA??
Check Current Status