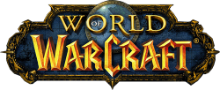 Is World of Warcraft down?
Problems detected
Users are reporting problems related to: sign in, online play and game crash.
World of Warcraft is a massively multiplayer online role-playing game released in 2004 by Blizzard Entertainment. It is the fourth released game set in the fantasy Warcraft universe, which was first introduced by Warcraft: Orcs & Humans in 1994.
Problems in the last 24 hours
The following chart shows the number of reports that we have received about World of Warcraft by time of day over the past 24 hours. An outage is determined when the number of reports are higher than the baseline, represented by the red line.
December 06: Problems at World of Warcraft
World of Warcraft is having issues since 07:20 AM EST. Are you also affected? Leave a message in the comments section!
Most Reported Problems:
Sign in

Online Play

Game Crash

Glitches

Matchmaking

Hacking / Cheating
Live Outage Map
The most recent outage reports and issues originated from:
| | | |
| --- | --- | --- |
| Kamloops | Sign in | |
| Riverview | Sign in | |
| Edmonton | Sign in | |
| Riverview | Online Play | |
| Zwickau | Game Crash | |
| Nancy | Glitches | |
Full Outage Map
Community Discussion
Tips? Frustrations? Share them here. Useful comments include a description of the problem, city and postal code.
World of Warcraft Issues Reports
Latest outage, problems and issue reports in social media:
Daniel B

(@TantrumFTW) reported

@Warcraft Horrendous. Being honest. This "World Server Down" bit and constant lag are embarrassing.

chb

(@ch_b_) reported

@zstiegz @RetroDiscoFreak @Warcraft hm I felt no rep grind, tbh. I am nearly 10 in every covernance, and also I didnt login since sunday. I play Afli and Guardian. But both open world. I dont want to raid or m+. I only want to chill at free time in my beloved IP with old friends.

skeptic

(@ApathyOwnsMe) reported

@Warcraft FFS Blizzard, your damn game is broken. Again.

James Gollehon

(@GollehonJames) reported

@Warcraft on the 12/6 Reset it would be nice if I could actually login, Stormrage,

James Gollehon

(@GollehonJames) reported

@Warcraft on the 12/6 Reset it would be nice if I could actually login,

Fred Jones

(@Dotubum) reported

@Warcraft @Blizzard_Ent @BlizzardCS HA HA HA. World Servers down. Can't log in..... How am I not surprised at this point.

Ella Rayn

(@Ella_rayn) reported

@BlizzardCS @Warcraft @WatcherDev Please Reset Area52!! The Lag is unbearable!! Please, oh please reset the server!!

Surgent

(@surgentdubs) reported

@zoroknashgaming @BlizzardCS @Warcraft Ahh fair, I just figured the pile of people at soup werent helping, since it was up during my issues. But yeah either way, thats worse!

FearfulPepper 🇺🇦

(@FearfulPepper) reported

@Warcraft Seems like somebody missed a '.' when typing out the new code. Let me take a look, I'm sure a novice could fix for y'all

David van Hoose

(@davidgvh) reported

@Warcraft Constant 5 second lag in Azure Span. Makes it really difficult to quest.

Derek (Des) Johnstone

(@desjohnstone) reported

Gah my @Blizzard_Ent @Warcraft has broke and neither update nor Scan & Repair are working - both crash at the last second. Anyone else having issues?

Dr. Toast

(@DrToast9) reported

@Warcraft Please explain to my why my alt character has more renown than my main and how to fix it. I am actually very disappointed. Should have leveled a alt character first so my main character gets the bonus and more renown while World Quests appear turned off? Thanks.

Pen | Pre-Debut VTuber

(@A_Pen_Salesman) reported

@Monagarami @Warcraft I'm not on the highest graphics card, but my 1660 super has no issues besides those bones lookin like that lmao

Xzakt💙

(@exzaktthedruid) reported

It's happen 3 times now we're I am unable to log into certain characters for hours on end ….. can we please get a fix @Warcraft @WarcraftDevs #dragonflight is good but it would be nice if we could play .

John Stenberg

(@hommer1a) reported

@Warcraft Not to mention the the impressive lag it caused in the zone. Way to go blizzard. What a stupid event. Dropped no loot .

Teddy Burr

(@FrecherDachs00) reported

loren that basterd travels with bad wheat induced bad brain fluids btw. that's the reason for the stratholme theme of warcraft 3. the issue is completely resolved in asia and this is the reason why the aldi noodles are not genetically modified. these noodles made him cry out loud

Tango

(@TangoSKC) reported

@Warcraft As a casual player I'm loving it, but something needs to be done about the lag with the cobalt thing going on

Dartt Gaming

(@DarttGaming) reported

@tet4383 @Warcraft @elonmusk The issue is the problem of 'intent'. That is, Why would the dragon do that? Sure the dragon can appear however the dragon wants, but why did it choose that appearance? Mortals don't have that luxury so what spurred that choice?

steffen gjærdingen

(@jumpered9090) reported

@WarcraftDevs @WatcherDev glaives are bugged when sheated in the back and really high upp please fix

damjan crnobrnja

(@malaxy08) reported

@Warcraft **** couse u cant play the game its laggy *** hell and nothing is working. Hope you fix it soon i mean u dont have money for so much servers

Richard

(@nicegreensky) reported

@WarcraftDevs Had to abandon my plans to lvl to 70 today because The Azure Span lag is unplayable.

Zahiry

(@HandlessWoW) reported

@holinka @WarcraftDevs @BlizzardCS the engineering gear is not scaling to 424 on PVP can you fix this asap please?

The MilkMann

(@TheMiLLKMann) reported

@Sawfty_ @Warcraft @WarcraftDevs last night was bad for me...have they address the issue at all yet?

Flow da Monk

(@ItsFlowBM) reported

@Kiwaldo @Warcraft No kidding! I absolutely need the radius & fire dmg increase from "Incendiary Breath" to make sure I'm hitting enemies with 5% dmg reduction & DoT, but I cannot justify an ability that is that broken. I stopped using it for the time being, hopefully they take away the disorient

Zoroknashgaming

(@zoroknashgaming) reported

It's been a week, still no fix for the entire Azure Span zone in #dragonflight... Entire zone is lagging due to big events/rep grinds, and not a single world from @Warcraft on an ETA... So far for improved communication #fail

Adaxion

(@AdaxionWoW) reported

Peak. Off-peak. Community Feast. No Community Feast. Azure Span is a complete and utter lagfest at all times. Not sure I've been in the zone and it wasn't lag central. #Warcraft #Dragonflight

Darko

(@Derenter_) reported

@Warcraft Yeah its so good with all the lag hahahahahhaha small indie company cant afford better servers

BluestreakFL

(@bluestreakfl) reported

@Warcraft Azure Span is basically an unplayable zone with the lag, but otherwise I've really enjoyed it so far. Would like more world quests though, even if it was a middle ground where some were daily and some biweekly to make everyone happy.

Jazggz

(@jazggz) reported

Nerf preservation Evoker before it makes it to the season , completely broken, immortal ,nothing dies till 60% dampening, unfair for other healers @WarcraftDevs

Jazggz

(@jazggz) reported

Nerf preservation Evoker before it makes it to the season, broken beyond believe, immortal, nothing dies untill 60% dampening , unfair for other healers @WarcraftDevs