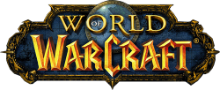 Is World of Warcraft down?
Problems detected at World of Warcraft
Users are reporting problems related to: sign in, online play and game crash.
World of Warcraft is a massively multiplayer online role-playing game released in 2004 by Blizzard Entertainment. It is the fourth released game set in the fantasy Warcraft universe, which was first introduced by Warcraft: Orcs & Humans in 1994.
World of Warcraft problems in the last 24 hours
The following chart shows the number of reports that we have received about World of Warcraft by time of day over the past 24 hours. An outage is determined when the number of reports are higher than the baseline, represented by the red line.
July 03: Problems at World of Warcraft
World of Warcraft is having issues since 01:20 PM EST. Are you also affected? Leave a message in the comments section!
Most Reported Problems:
Sign in

Online Play

Game Crash

Matchmaking

Glitches
World of Warcraft Outage Map
The most recent outage reports and issues originated from:
| | | |
| --- | --- | --- |
| Berlin | Sign in | |
| Plochingen | Sign in | |
| Köln | Sign in | |
| Lagrave | Sign in | |
| Tokyo | Sign in | |
| Prospect | Sign in | |
Full Outage Map
World of Warcraft Comments
Tips? Frustrations? Share them here. Useful comments include a description of the problem, city and postal code.
World of Warcraft Issues Reports
Latest outage, problems and issue reports in social media:
Bigvuqoffdam

(@bigvuqoffdam) reported

@dipicat1 @Bigdknrg_WoW @WarcraftDevs I think your problems as a boomy are the same problems DKs face into these classes—it's hard to actually stop incoming damage, your damage reduction CDs are weak, and your other defensives involve healing (minimized by these specs)

BlueDrew

(@BlueDrewLIVE) reported

@bigvuqoffdam @WarcraftDevs conflag root would not fix this problem unfortunately and I think it's bad design the cooldown with conflag is short and you have no control over DR because you have to spam conflag on cd by destro design, permanently DRing the enemy players

dipi

(@dipicat1) reported

@Bigdknrg_WoW @bigvuqoffdam @WarcraftDevs Fury warrior legit kills anything if it has any uptime. I'm still unconvinced that's a dk problem compared to a fury warrior problem. I also think BM hunter dmg being unstoppable is a BM hunter problem. I die on every spec I play to fury if I don't kite and peel constantly etc

Edison(John)

(@Eddieteddieuwu) reported

@triplebzzz @Warcraft Want to see them hear us and fix class balancing as best as they can overtime with class balancing at least once every month, every 2 weeks would be ideal like a quarter the way through the first tier imo but just seeing that so we don't have a major gap between classes early on.

BlueDrew

(@BlueDrewLIVE) reported

. @WarcraftDevs the second is fighting compositions that do damage from the pillar and line you the entire time, allowing you to do no damage, with no outplay mechanics, this would also support that scenario, and every other scenario being normal, a great fix!

it's DEEZY

(@itisdeezy) reported

@CosmicCleric @Azmirastar @Wise_Thighs almost every MMORPG is fighting an uphill battle from the start, especially when not backed by a major franchise like Final Fantasy/Star Wars/Warcraft/etc. & the problem with saying "focus on the casuals more!" is that casual players don't all want the same thing.

dialup wizard ☎️🧙‍♂️~*´¨ ¯`·._.··🌟🌳

(@dialupwizard) reported

@Grummz They'll wait until cash flow stops, make a couple small changes to prices and drop rates, and then issue an apology in an attempt to boost MAU, while giving existing players a legendary or something. I've been a Blizz stan since Warcraft 2, but I just can't anymore. 😪

Triplebz

(@triplebzzz) reported

@JonasSchrder1 @Warcraft No problem!

Rasmus Sørensen

(@mrRasmus) reported

@Kalamazii @Warcraft Priest, hopefully they will fix flaws of shadow tree.

NoirBouteille

(@Czrny6) reported

@Kalamazii @Warcraft If they fix feral i will go with feral if not i will stay with brewmaster another expansion

AndreasM

(@MAndreas1983) reported

@Kalamazii @Warcraft I will probably play what ever is broken envoker lock mage

🏳️‍🌈Matt K🏳️‍🌈

(@Necroxis9) reported

If you preorder #Warcraft Dragonflight, you have, now & forever, forfeit any inevitable complaint about the game & should be correctly considered an active participant in the problems of the game. I'm so ******* tired of pretending otherwise. Be a better consumer for ***** sake

Blasphemous Crow (Roger Childe of Roger)

(@BlasphemousCrow) reported

@that_kind_oforc @LokiMelkoR @WarcraftDevs Nonono, Grox. You have to just ignore the problems and they just go away on their own. Just vanish by themselves. Aaaaany day now...

Ben

(@ShamriCayia) reported

@Zileax @WarcraftDevs Mindgames isn't that much of a big issue. To be fair, I'm happy it exists. Atleast you can actually deal with Healers without getting into dampening phase.

Tedo Bota

(@Tedo3BotaLoL) reported

@PandaTVoce @Warcraft @goodgame_asia I am maining a mage cuz they are always broken in pve

Barnabas Nagy 🌑 💙🤍

(@Arxareon) reported

@towelthetank * Ironforge & the use of Alodi was cool but it ended up being fan service noise and not much else. I mentioned a lot of things the movie should include, it's ok if it'd be closer to 3 hours, but it should not spend time on things we don't need to worry about until Warcraft 2.

pachi

(@pachicese) reported

@Niicklas_TV @Warcraft fix the pvp

꧁𓊈✩Ⓛⓘⓛⓛⓨ✩𓊉꧂

(@planetlilly) reported

@abhinavjain87 It's not broken, don't "fix" it. @Warcraft

The one true sloth

(@CriticalSloth7) reported

@Niicklas_TV @Warcraft No bs systems that are so broken form day one and only get fixed in 9.20

Calamity

(@Calamity7777) reported

@HandlessWoW @Zileax @WarcraftDevs Are you saying convoke should be removed because its broken or for some other reason?

🌜 Rosana Gómez 

(@SchRoxie) reported

@Kalamazii @Warcraft 😎 Shadow Priest, because it's always been my main and will always be (hopefully-unless terribly broken)

The Infamous PQ

(@PalmquistS) reported

@stergey @Zileax @WarcraftDevs Mindgames is awesome? But it's not even good in 3's anymore. I don't see what the problem is.

tinypandacookie

(@tinypandacookie) reported

@Warcraft Talents are solid, but without defs, mobility and "utility" i'm afraid that unless you buff holy damage to absurd levels holy will be weak at high-end pvp/mythic+ - A f. concentration effect on PtW ticks, a 90s defensive, a kick and ardenweald mobility could solve most problems

zachs

(@zapyboi) reported

@Kalamazii @Warcraft unholy dk, just hoping that they fix the spec tree 🥲

ExYLeD

(@XiledCazkit) reported

@nnoggie @WarcraftDevs PI is not a problem. People are the problem feeling self entitlement to it when priests are in a raid. A smart priest will know who to PI and when to do it. A smart raid leader will know who to PI and when to do it.

Spacial.eth 🫡

(@MikeSchmidt_eth) reported

from Queens, New York

@redbeardnft @SamSpratt @DeezeFi People had no problem grinding to level 80 in world of warcraft on 7 different accounts but putting in the work IRL no thanks. Everyone is owed something

Spacial.eth 🫡

(@MikeSchmidt_eth) reported

from Queens, New York

@redbeardnft @SamSpratt @DeezeFi People had no problem grinding to level 80 in world of warcraft but putting in the work IRL no thanks. Everyone is just owed something

Dishwasher

(@DishwasherTag) reported

@BaneStephen @nnoggie @WarcraftDevs change the way player parses are calculated (make it based on raid overall performance instead of individual dps). that should solve the PI problem and remove the cheese from current parsing.

Hooli Throws Hands

(@HooliPlays) reported

@aberdeen104 @WoWDevs @Warcraft Part of the issue is this 1% has about 90% of the influence in exposure, reach and guidance. We copy THEIR strats, builds, etc. We watch THEIR streams and coverage. They need to get off their high horse and stop acting like a) we don't pay their bills and b) it's THEIR game.

Brandon Johnson

(@brandonger35) reported

@towelthetank They need a show so they have time to actually develop a world. Imo that was the issue with the movie. If you had no prior knowledge to warcraft you just had no idea nor reason to care what was going on. Wow has plenty of stories that could be used in the cinematic world