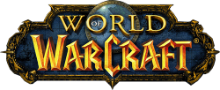 Is World of Warcraft down?
World of Warcraft is a massively multiplayer online role-playing game released in 2004 by Blizzard Entertainment. It is the fourth released game set in the fantasy Warcraft universe, which was first introduced by Warcraft: Orcs & Humans in 1994.
No problems detected at World of Warcraft
World of Warcraft problems in the last 24 hours
At the moment, we haven't detected any problems at World of Warcraft. Are you experiencing issues or an outage? Leave a message in the comments section!
Most Reported Problems:
Sign in

Game Crash

Online Play

Glitches
World of Warcraft Outage Map
The most recent outage reports and issues originated from:
| | | |
| --- | --- | --- |
| Francastel | Sign in | |
| Miami | Sign in | |
| Ejea de los Caballeros | Sign in | |
| Laudun-l'Ardoise | Game Crash | |
| Dortmund | Sign in | |
| Étampes | Glitches | |
World of Warcraft Comments
Tips? Frustrations? Share them here. Useful comments include a description of the problem, city and postal code.
World of Warcraft Issues Reports
Latest outage, problems and issue reports in social media:
Jordan Crawford | Top 0.4% Bonehead

(@JCMCFC99) reported

@saintmearie @dachacore I seemed to not have that issue. I grew up in a very small town in rural Ohio however. So we all knew each other anyway. Used to tell people I had plans already, and then proceed to stay home and play World of Warcraft. I don't regret it.

Zachary

(@ZacharyO3O) reported

@Warcraft I've named it fix the guild issues.

🏳️‍🌈Matt K🏳️‍🌈

(@Mkaem1) reported

I sound like a broken record but its always amusing to me to see this (essentially perpetual gaslighting) about how I supposedly only ever see #Warcraft topics negatively. 4 short months ago I made a 20 min video about the We Ride Forth short story where I effusively praised it.

🏳️‍🌈Matt K🏳️‍🌈

(@Mkaem1) reported

I sound like a broken record but its always amusing to me to see this (essentially perpetual gaslighting) about how I supposedly only ever see #Warcraft topics negatively. 4 short months ago I made a 10 min video about the We Ride Forth short story where I effusively praised it.

mallulicious

(@mallulicious) reported

Two years ago my anxiety was so bad I couldn't even function at work for more than 1 hour, now my biggest problem is whether my world of Warcraft character looks cool - this is progress

Jack Logansmith

(@jhlogansmith) reported

@Dankind39 @Warcraft Doubling anima wouldn't be enough to fix how slow the progression grind for getting it is.

Drexfusuke

(@drexfusuke) reported

@Outriders you really need to fix the inventory wipes or else people will stop playing it and ask for refunds. Nowadays, most players expect a game to run smoothly at most. I do understand this issues. First time experienced this when World of Warcraft came on Nov. 2004

Corn Woman 🌽

(@WomanCorn) reported

The Warcraft 3 Reforged Problem: Some piece of software you use is replaced with an inferior version via automatic updates.

Nazga

(@TheAvengingKnee) reported

@Warcraft my character fell through the floor and now I get auto disconnected on login. The support article and self service tool are useless and you have made it nearly impossible to actually contact support. Please help.

tesla369

(@Tesla_369) reported

@WarcraftDevs Plz ban GDKP in classic. It is fueling gold buying/RMT making the botting problem much worse than it would otherwise be. It is hurting the game.

tesla369

(@Tesla_369) reported

@Warcraft Please ban GDKP in classic. It fuels gold buying and RMT. It won't fix the bot problem, but it should reduce the incentive for botters to create more bots.

BaconDragon

(@BaconDragonArt) reported

@EthanRedd @MANvsGAME I'd say it would devalue it if it prevents you from playing the original without jumping through hoops like the Warcraft 3 remaster. Otherwise, I don't mind a remaster so long as it's done properly so it's updated and can be made available to more people like Spyro and Crash.

Jason YunJoon Lee

(@phdbuffed) reported

from Suseong-gu, Daegu

I cant access the guild tab on @Warcraft. Anyone else having same issues? #WoW #worldofwarcraft

lasse

(@lasse77450877) reported

@WarcraftDevs I have a problem in World of Warcraft. I am playing on my lvl 32 hunterm and have somehow looted a lvl 63 item (Rowan's Rifle of Silver Bullets). Is there anyway you could take the required lvl down pls?

Tunkwa

(@Tunkawa) reported

@OmegaSaiyanX @Outriders @goku1144 World of warcraft and xpacs Destiny 1 and destiny 2, Division 1 Division 2, Final fantasy XIV with xpacs. All broken first week of drops (some longer). Seems like the Muppet is you since the games I listed are server based games like the one we are talking about.

Alex Serré

(@ElodenLoL) reported

Sick of people focusing hunter pet like maniacs cause dies to air and ress cast time is 4 seconds. Fix this @WarcraftDevs

Mister Bibs

(@MisterBibs) reported

@emmalangevinxo There is a rock in World of Warcraft that can't be deleted. They delete it, the entire batch of servers crash.

official kael'thas stan account

(@eiirev) reported

@lepidopterrors A lot more issues would be solved faster in the Warcraft universe if they just used guns

Andrew_Caruso

(@its__Caruso) reported

@ATVI_AB @Warcraft @MSF_USA Hey, I was recently banned from Cold War because I was accused of cheating. I was one of the few victims who got banned from the Nuclear bug error code and I simply was trying to Speedrun and get a high round game. I am very much so hoping this problem could be resolved.

mandy 😏

(@_antmanda) reported

@ZacharyLevi @Warcraft saw you fix that instagram story 👀

clanyewestdening

(@CtotheTtotheG) reported

@Warcraft please fix your PvP ranked system. #itsbeentrashforyears

AureliusUltra

(@AureliusUltra) reported

I felt PvPers were toxic but after switching to PvE it's clear PvE players have some serious issues. Like full caps nerd rage in party chat issues. #Warcraft

Shane Dean, Social Justice Gamer

(@AuldShaneGamer) reported

@Bitdefender I have never had so much problems with ANY program, ever. I have run World of Warcraft and League of Legends at the highest graphic setting on my laptop with zero issues and a lot less memory space. What good is an antivirus program that hijacks my computer when it runs?

Juanfo

(@Juannffo) reported

@Warcraft Fix the WoW Month Subscription in Argentina pls, 1 week already, 5 different cards,10 tickets, still no way for me to play the game, your store just keeps buffering, what's the hold up? Trying to make us wait till you change the prices?

channelSuperMudz

(@SuperMudz) reported

This is the exact same problem I had with WarCraft III - surely there's a solution that isn't "don't make such big projects".

Dylan

(@DKA_PlayZ) reported

Okay so tonight.. Binding of Isaac for about a hour or so, more unlocks, broken runs, that kind of stuff. Followed by some World of Warcraft. Haven't played in a bit and feeling some tanking and grinding. Reckon go live will be around 9pm-10pm BST See you then!

Allison

(@YourFakeMustach) reported

@Warcraft I spam clicked Kael'Thas and he didn't get annoyed. Immersion broken.

mother.unicorn

(@ston3dunicorn13) reported

i think if i ever tried skyrim or world of warcraft i'd be instantly addicted and that's my problem lol they seem like so much fun, but i cannot afford that kind of distraction right now

Doumz

(@DominicGoudreau) reported

@WarcraftDevs @WatcherDev Hey guys I know how stressfull 9.1 release can be but can we speak about how Denatrius p1 on mythic is terribly laggy and even nearly unplayable for players with not the best computers. Would be appreciated if this problem would be looked at.

Chris aka Blackdog

(@thebl4ckd0g) reported

Jumped off the platform from the flight path in my covenant in Ardenweald in @Warcraft and got stuck in a disconnect loop. Sigh.