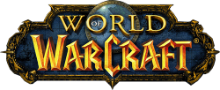 Is World of Warcraft down?
World of Warcraft is a massively multiplayer online role-playing game released in 2004 by Blizzard Entertainment. It is the fourth released game set in the fantasy Warcraft universe, which was first introduced by Warcraft: Orcs & Humans in 1994.
No problems detected at World of Warcraft
World of Warcraft problems in the last 24 hours
At the moment, we haven't detected any problems at World of Warcraft. Are you experiencing issues or an outage? Leave a message in the comments section!
Most Reported Problems:
Sign in

Online Play

Game Crash

Glitches
World of Warcraft Outage Map
The most recent outage reports and issues originated from:
| | | |
| --- | --- | --- |
| Panamá | Glitches | |
| Boulogne-sur-Mer | Sign in | |
| Mont-de-Marsan | Sign in | |
| Billingham | Sign in | |
| London | Sign in | |
| Crawley | Sign in | |
World of Warcraft Comments
Tips? Frustrations? Share them here. Useful comments include a description of the problem, city and postal code.
World of Warcraft Issues Reports
Latest outage, problems and issue reports in social media:
Tyler Brown

(@TechnoFilmsGami) reported

@YouTube @TheSpiffingBrit Yeahhh I would fix this... (me reading the comments be like: """Minecraft" "asmr" "pewdiepie" "music" "fortnite" "markiplier" "YouTube is a perfectly balanced game with no exploits." "Runescape" "World of Warcraft" "Shadowlands" "Dream" "MrBeast")

Onyon

(@onyonboi) reported

@mwbluepostwhen @WatcherDev @WarcraftDevs I really want a follow up on this btw. Mw's mana right now is a massive joke you have to try really hard to oom as shaman, or pally, but within a minute mw can be bone dry. we cannot spot heal much because of mana constraints despite both having tons of excess, please fix it.

Samfisher

(@Samwichfisher) reported

@WarcraftDevs Please fix the bug where you fall off the platforms in ToP and you don't die, needing to hearth out and fly back to instance...

Reviros

(@Reviros) reported

@BlizzardCS World of Warcraft error wow51900319

Typing Loudly

(@typingloudly) reported

@Warcraft Please buff Havoc, I don't want to lose my raid spot over your balance issues.

Cabbageman

(@cabbageOpt) reported

@WarcraftDevs @WatcherDev We are All starting to realize how Bad Shadowlands actually is, the time is Now to listen to streamers and players ..take suggestions and fix your game! Torghast is terrible, no rewards in any part of the game, its dead.

John 'Sage' Matthews

(@GFXbySage) reported

@Warcraft pls dont fix this bug pls dont fix this bug pls dont fix this bug pls dont fix this bug pls dont fix this bug pls dont fix this bug pls dont fix this bug pls dont fix this bug pls dont fix this bug pls dont fix this bug pls dont fix this bug pls dont fix this bug pls dont fix thi

Xy, ❄🦊 Queen

(@XylariaVG) reported

Alright @WarcraftDevs, how the actual hell am I supposed to level my companions? All my table missions are 30-50 now except the occasional high 20. I have zero companions over 30. My average level, per troops, is 25. HOW DO I FIX THIS?!

Falerian Lunargaze

(@BookwormElf) reported

Is this something that could be looked into along with it hiding their toys, @WarcraftDevs @WatcherDev ? It would singlehandely fix the mass griefing which frequently happens on RP servers, less reports for GMs to sit through, and I just can't see any downside to it.

Zaronce

(@zaronce) reported

One of my biggest gripes for #Shadowlands is the decision by @WarcraftDevs to make the S1 Elite tabard a transmog-only option instead of giving us the physical tabard. Feels like a lazy decision that ignores existing mechanics meant to solve these kinds of issues.

Luca Cabanas

(@Dzahboss) reported

@WarcraftDevs why the root never break ? 7 secondes i took 50K damage and he does'nt break. Can you plz fix that because now i pref tank a stun then a root ..... is not logic.

🧔🏽Adam

(@MysticalOS) reported

@SpartySmallwood @WarcraftDevs Is that what problem is? I don't even know, I wasted stygia on socket item only for it to go 'can't use it on this, can't use it on that, can't use it on anything"

🇨🇦SpencerHD🇨🇦

(@Spencer_Downey) reported

@SpartySmallwood @WarcraftDevs I didn't have this issue.

DesMephisto (World of Warriors)

(@DesMephisto) reported

@SpartySmallwood @WarcraftDevs This happened to me, and it eventually worked. Disabling addons didn't fix it, putting it in the void box didn't work. It just randomly worked after I logged out for a while and back in.

🎸Misfit M̾o̾u̾f̾f̾e̾t̾t̾e̾🦨

(@MisfitMephit) reported

@PelziSkunk Well to be fair, they scrapped Vicarious Vision (the studio behind the Crash Bandicoot reboot) to work on this because Activision apparently doesn't trust the Blizzard team that did the Warcraft 3 remaster.

Auroen

(@Auroen_Isvara) reported

TLDR; I got stuck in a crash loop and a specific druid-only toy was the only way to get out of it. FIX IT. @BlizzardCS @Warcraft @WarcraftDevs

Auroen

(@Auroen_Isvara) reported

@Warcraft @BlizzardCS @WarcraftDevs I shouldn't have to twitter spam you to report a bug. I didn't want to open a ticket because I don't need immediate help. I wanted you to be aware of the problem. Blizz customer support continues to disappoint. It's only gotten worse.

🍑BootyMagick🍑

(@MagickBooty) reported

@EVGA_JacobF @Warcraft @EVGA_JacobF ill happily provide you anything you need to try and help. Its very inconvenient haha. I've Uninstalled PX1 and reinstalled and am still having the issue

The Sims 5 Dude

(@TheSims5Dude) reported

@TheKixg They already have a subscription service called EA Play. It's not crazy to imagine that any new game would also be included in that service. I don't think this is a World of Warcraft situation where TS5 would have its own separate subscription.

Pavle Jovanović

(@yoppa74) reported

@Fleks27 @WarcraftDevs hey @WarcraftDevs can we have a quick qol fix for potency conduits so we have a way to get them above 200 ilvl other than the maw? it was meant to be a catch-up mechanism, or a way to get conduits from content you don't do, not the ONLY way

Flêks

(@Fleks27) reported

Hey @WarcraftDevs can we have a quick QoL fix for the Conduit upgrade item via stygia ("Unbound Reality Fragment") ? Only being able to use it next to your soulforge is really unnecessary and serves no purpose other than flying from oribos to your covenant sanctum etc

Gareth "Gazimoff" Harmer

(@Gazimoff) reported

Mechanically, the game is fine for the most part. And graphically, it still nails that unique style. But the expansion has no bite that chews away at you, no hook to pull you in. Warcraft is the same as it ever was, but the trouble is we've seen it all before.

Bean & his cat Snickers 😻😺 RIP 💚

(@beantwitch) reported

H-hey @WarcraftDevs Just a casual plead for first wave TBC beta. I am at your service.

Phokingtitan

(@phokingtitan) reported

@Blizzard_Ent @Warcraft When you gonna fix Frost Mages completely? Tired of being the bottom of the totem pole LOL

Amish Mafia

(@Florida_Man1) reported

@Warcraft Fix the loot!

Jitsuka

(@jiitsuka) reported

Still no help from @BlizzardCSEU_EN. Dispite being told that Modern Warfare purchase support can come through them they still only feel like responding back to warcraft issues.

Zeike

(@Zeike_Leon) reported

from Ilford, England

@LunaSnowlight @Mherduwynn @Warcraft Nothing about wrong or right, your post is nit picking at wow issues, when this was a fun post about mounts. It's why this person flagged it up. What you've posted might be hilarious or a 'fun quip' to you, but it isn't. It's snarky, negative and unneeded.

accuser please call me

(@halforchugs) reported

@thevivsion the problem with having books and other extra material that doesn't get used in game and why i never want another ******* Warcraft novel

CammackAttack

(@cammack_attack) reported

Dear @WarcraftDevs Can we please get a fix for the lack of Melee DPS in well just about everything?

- Lutèce McDuck - 💙

(@EB_Luteces) reported

@BlizzardCSEU_EN Hello, since this morning, I cannot launch my game (World of Warcraft) I've this error : BLZBNTAGT00000BB8. And after some try repair, still don't work, the game won't repair from your tool.