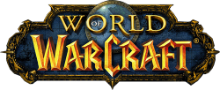 Is World of Warcraft down?
No problems detected at World of Warcraft
If you are having issues, please submit a report below.
World of Warcraft is a massively multiplayer online role-playing game released in 2004 by Blizzard Entertainment. It is the fourth released game set in the fantasy Warcraft universe, which was first introduced by Warcraft: Orcs & Humans in 1994.
World of Warcraft problems in the last 24 hours
The following chart shows the number of reports that we have received about World of Warcraft by time of day over the past 24 hours. An outage is determined when the number of reports are higher than the baseline, represented by the red line.
At the moment, we haven't detected any problems at World of Warcraft. Are you experiencing issues or an outage? Leave a message in the comments section!
Most Reported Problems:
Sign in

Online Play

Game Crash

Glitches
World of Warcraft Outage Map
The most recent outage reports and issues originated from:
| | | |
| --- | --- | --- |
| Odense | Online Play | |
| Sydney | Sign in | |
| Sydney | Sign in | |
| Melbourne | Online Play | |
| Frankfurt am Main | Sign in | |
| Fairfax | Sign in | |
Full Outage Map
World of Warcraft Comments
Tips? Frustrations? Share them here. Useful comments include a description of the problem, city and postal code.
World of Warcraft Issues Reports
Latest outage, problems and issue reports in social media:
Feelsboostedman

(@zashea32) reported

@WarcraftDevs Day 26 of daily tweets to fix deathspike legendary bugs.

Jonas V. Schürmann

(@CM_Valgard) reported

@Vikings2022 @RAGEKINGTTV @Gnaske_Lone It certainly is a **** up but as I said in previous Tweets, these things do happen. My World of Warcraft example showed you it wasn't the first time in the history of games either and that's just the one I remembered off the top of my head. Live service games break sometimes.

Jonas V. Schürmann

(@CM_Valgard) reported

@Vikings2022 @RAGEKINGTTV @Gnaske_Lone World of Warcraft, the corrupted blood incident of Zul'Gurub that was actually more like the WoW version of COVID, killed the entire player base of the game permanently, for pretty much an entire month, no fix in sight. Thank you.

what is even going on here...

(@KaticMakenna) reported

@SydeGaming @kalcheus @WarcraftDevs and he's still wrong, because this is one of the problems people have been YELLING FROM THE ROOFTOPS for years now. blizzard has a HORRIBLE track record of effectively communicating with its playerbase. this isn't anything new. i'd encourage you to read my response to him syde.

what is even going on here...

(@KaticMakenna) reported

@kalcheus @SydeGaming @WarcraftDevs ---- and other players, and do nothing to deal with bullies. when all that is going on, and the changes they make in game, they are simply virtue signaling, or using the changes as a distraction. making these changes without a genuine understanding of the problem, and a -----

what is even going on here...

(@KaticMakenna) reported

@kalcheus @SydeGaming @WarcraftDevs -- made on fixing the company's issues, and to hear the EXACT OPPOSITE is being done, hiring union-busting lawfirms, surveilling company employees, and actively taking steps to lay off or punish those who speak out, while making "woke" changes they don't really even ---

kitten

(@bloodiestred) reported

@WarcraftDevs pls fix come on

Sourpuss

(@yosourpuss) reported

@kalcheus @WarcraftDevs Unfortunately, that's the whole point? They want to stop these changes and they know that the devs will get no support because, well, demonstrably they haven't. Punching down, not up. Which is like, the whole problem in the first place and why these small changes are important.

Hana Hagane

(@HaganeHana) reported

@Warcraft Yyyyyeah copying FF14's zone tours isn't gonna do you any favors. Crash, burn and hire new staff.

Alex 🌈 ❄ Scribbles in the Margins

(@ScribblesITM) reported

@mstek @Warcraft Guess this is what happens when they drive the women out of the gaming workforce, some guy thinks apples fix stuff. Redesigning is soooo much better than addressing their systemic toxicity

John The White

(@JohnTheWhite1) reported

@ManuelRomer2 @MirandaMoff Well exactly, Activision Blizzard has got a whole heap of problems I've chosen to buy Diablo II resureccted cos I dont think that team of developers deserves to suffer for other mistakes made and the game itself seems sound (unlike Warcraft III reforged which was a mess)

Loremaster Admyratus

(@admyratus) reported

@anilllusion @WarcraftDevs Still broken :( (Also on Dalaran)

Methalin

(@MethalinIza) reported

@Opethftw @danihegan @Warcraft I mean, I havent played since just after 9.1 launched, thought it'd maybe fix a few things but after playing for a few hours and already adding 3 more things onto my daily chores i just didnt play after that. was a bit annoying to resub just for that but i wasnt having it :p

Ramavatarama *COMMISSIONS STATUS: CLOSED*

(@RamavataramaArt) reported

@CHAMPION_Ghorek @valarynn @lepidopterrors Indeed, HotS took the design and actually build a character around it and I actually really like that version of Whitemane. Doesn't fix the WoW version, but it's not the first time other games are better at realizing Warcraft's characters and concepts than WoW itself

Agony

(@MlSTERTWlSTER) reported

@Warcraft fix pvp

Patrik Liba

(@PatrikLiba1) reported

@WarcraftDevs Chromie time : Legion dungeon : Vault of Wardends : Ability : [Corrupted Touch] does not scale with level and it literally one shots players it is from second boss : [Inquisitor Tormentorum]. Fix please.

joey

(@AlexPunx1) reported

@leekatv @WarcraftDevs @holinka Dont worry they'll fix it in 6-8 months

Joao Rodriguez

(@joeyx69x) reported

@Warcraft Fix PvP, balance gear and give us solo queue, you may still save ur game

Terryn

(@Terryn_Fred) reported

@Warcraft Hi can you please fix tbcc because it's probably the most bugged thing you guys have launched to date, including things that were reported as broken on the 2 month ptr @WarcraftDevs

Valor Omega

(@Valor_Omega_SoT) reported

@theaccolonn @WatcherDev @WarcraftDevs Yeah, all these changes feel unnecessary, and super virtue-signal-y. Rather than actually work to fix the issues for the harassed and effected staff, they push these silly changes in hopes that it will get them back into people's good graces. It isn't working.

dranfi

(@dranfi) reported

@Warcraft hello I'm trying to submit a ticket to recover my old account but I'm getting errors. Can I submit my information here please?

Lunaera

(@Lunaera6) reported

@keyboardturn @WarcraftDevs I really hope they removed till they fix it, it was such an iconic sword (glaive) for the spellbreaker look.

AJB

(@RareyboiAJB) reported

@WatcherDev @WarcraftDevs Make it timewalking week every week. with so many different timewalkings, it takes so long for a entire rotation, and I see no issue with u guys runnin double weekly events. Timewalking + whatever else.

Matthew Helfgott

(@mhelfgott) reported

@keyboardturn @DiscordianKitty @WarcraftDevs Did they take it off the vendor? That's surprising. It does need some work with no handle and the odd sheathing on the hip. Of course it being unlearnable is a bug. I hope they fix it.

Infernal Kiwi

(@kiwi_infernal) reported

"It's more popular to quit WOW then play WOW" Toxic community, Toxic developers, and ideas straight up stolen. Fix your game. Moderate it. DO MORE. I hate I played for 15 years. I wasted my life with this garbage. @Blizzard_Ent @WarcraftDevs @Warcraft

San

(@cerebellumstuff) reported

I gave up on Blizzard before all the labor and harassment issues. StarCraft 2 is old. HoTS was under supported and died. Diablo was ruined then forgotten. Warcraft was abandoned then brought back like trash. WoW was driven into the dirt by laziness. Overwatch got stale.

Apollo

(@do_fandango) reported

@theaccolonn @WatcherDev @WarcraftDevs It's funny that they are trying to "fix" these kind of things in game when these kind of issues are in office.

Apollo

(@do_fandango) reported

@theaccolonn @WatcherDev @WarcraftDevs It's funny that they are trying to fix things in game when the issues are in office.

Montanari in Azeroth

(@Cristia85331743) reported

@WatcherDev @WarcraftDevs another PTR build and still no fix for the Twilight Tea recipe. What gives?

Benjamin

(@The3Wizard) reported

@Diablo And if you are done with this please go ahead and fix Warcraft 3 Reforged!