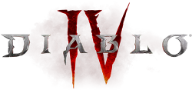 Is Diablo down?
No problems detected
If you are having issues, please submit a report below.
Diablo is a hack and slash action role-playing video game developed and published by Blizzard Entertainment. Available on PlayStation 4, Xbox One, PlayStation 3, Xbox 360, Microsoft Windows, Macintosh operating systems.
Problems in the last 24 hours
The following chart shows the number of reports that we have received about Diablo by time of day over the past 24 hours. An outage is determined when the number of reports are higher than the baseline, represented by the red line.
At the moment, we haven't detected any problems at Diablo. Are you experiencing issues or an outage? Leave a message in the comments section!
Most Reported Problems:
Sign in

Glitches

Game Crash
Live Outage Map
The most recent outage reports and issues originated from:
| | | |
| --- | --- | --- |
| St. Petersburg | Glitches | |
| Gatineau | Glitches | |
| Brisbane | Game Crash | |
| Dublin | Sign in | |
| Brisbane | Sign in | |
| Melbourne | Online Play | |
Full Outage Map
Community Discussion
Tips? Frustrations? Share them here. Useful comments include a description of the problem, city and postal code.
Diablo Issues Reports
Latest outage, problems and issue reports in social media:
Mnps hypocrisy

(@HypocrisyMnps) reported

@thegameawards @Diablo @halsey Can't wait to get server errors on 6.6.23!!

Corey

(@coreycollinsm) reported

@Diablo Can't even log in to pre-purchase. Your login pages refresh before I can approve on the authentication app.

KhaosTh30ry 🔥 🌎 💨💧

(@KhaosTh30ry) reported

@Laz_0R @Diablo go to link they gave, and the go to shop once you sign in, and you can order there

Dan The Shiny Man

(@DanTheShinyMan_) reported

@Diablo Nooooo this just popped up on my feed. I was working, and had no service. RIP.

Dj Scrooge McBuckz

(@scroogemcbuckz) reported

@Diablo I could never enter smh. It kept giving me errors, now it's over?

The_RealAndrew_Left

(@Matheso32178121) reported

@Diablo Why did you login to my account @Blizzard_Ent

CaptainCorny

(@CaptainCorny) reported

@Diablo Broken link, tried again, now it says too late

pockets

(@anon_work_) reported

@Diablo "uh oh, something bad happened. try again later, and contact support if the problem persists 😢" what happened :(

Chris K.

(@kahmansays) reported

@Diablo I follow the link and then get asked for my twitter login info? Hard pass on that sketchiness

Nicholas Ahr

(@NicholasAhr) reported

@Diablo #LilithIsComing + #DiabloPromo soon! Need that beta fix to hold me over.

Rakoshnor

(@Rakoshnor) reported

@Diablo Apparently it won't as I'm not in the area for it. Perhaps things can be arranged otherwise to fix this?

Peter @texaspenguin@mastodon.lol 🏳️‍🌈

(@texaspenguin) reported

@Diablo So now I'm getting a 403 Forbidden error. Which seems appropriate for Lilith to block me like that.

Paolo

(@tehshade_) reported

@Diablo Not working

Krytion

(@krytion_merlin) reported

@Diablo The form doesn't let me fill my address in. It seems the form has a problem with any address outside the USA. Can you help?

KaosKingTv

(@KaosKingTv) reported

@Diablo its not working for me i cant click order now

SG RiverDan

(@SGRiverDan) reported

@Diablo I have to use my twitter sign in?

Ross White

(@aRossforWords) reported

@Diablo Now Lillith, I don't mean to be an issue, and always down to raise some hell with you. But if the link doesn't allow me to hit the 'Order Now' button…who in Hell should I speak with? Respectfully in your name Queen of Darkness

Alex 🌙

(@alex_frostwolf) reported

@Diablo My queen, I am in service to you 💀 #LilithIsComing #DiabloPromo

Shryku 🐝 🦇

(@Shryku) reported

@Diablo Got an error saying page does not exist. Thanks anyways! Still going to try out Diablo!

Raouette

(@raouette) reported

@Diablo I'm not living in US so it's not working and that would be great to mention it in your tweet

Miguel Solis

(@mikelo28) reported

@Diablo The only problem... i'm out of US, but anyway #LilithIsComing + #DiabloPromo miracles may happend

awdable

(@awdable) reported

@Raxxanterax @Diablo What is the issue?

Darryl

(@Darryl48594968) reported

@Diablo Shame that Lilith is a weak *** ****** that can only manage the forces of a local US only door dash service

Alexandre Backes

(@AlexandreBaxx) reported

I don't know if that is an actual @Diablo 4 Showcase... But the game seems like a cheap console game... very similar to a Mobile game... The Mobs have a dumb AI... The skills and the character looks sooo Cluncky... the game looks so bad man.. Please Fix it..

Kakky

(@Kakky725) reported

@Diablo Game has potential but please for the love of all that is unholy, fix itemization. It's essentially diablo 3 2.0. Same items 20 levels later just bigger numbers. 🥱.

G

(@grymdizzle) reported

@Diablo I hope the issues raised in the closed beta are fixed. I took alot of time to give as much feedback as i could

Hackfresse

(@HackfressenJoe) reported

@Lilithiel @Diablo @Warcraft May I have your attention, please? May I have your attention, please? Will the real Lillith please stand up? I repeat, will the real Lillith please stand up? We're gonna have a problem here?

Kio

(@kiowa81) reported

@OGosh_its_EsCo @Diablo @Twitter Same here, but it's not working!

Jordan Peele Grandma Dream

(@WorstManager) reported

@RedOctober2226 @Diablo @StateFarm Yeah, I heard she's not nice to service workers

Dereck

(@Dereck1987p) reported

@Diablo I can not wait for Diablo 4 but I really hope blizzard has the servers to hold everyone and not have hours of waiting in a queue to play. For some reason I just feel this is going to have problems. I truly hope with open beta the figure it all out! When can blizzard take my 💴?