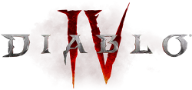 Is Diablo down?
Diablo is a hack and slash action role-playing video game developed and published by Blizzard Entertainment. Available on PlayStation 4, Xbox One, PlayStation 3, Xbox 360, Microsoft Windows, Macintosh operating systems.
No problems detected at Diablo
Diablo problems in the last 24 hours
At the moment, we haven't detected any problems at Diablo. Are you experiencing issues or an outage? Leave a message in the comments section!
Most Reported Problems:
Sign in

Online Play

Glitches

Game Crash
Diablo Outage Map
The most recent outage reports and issues originated from:
| | | |
| --- | --- | --- |
| Chevilly-Larue | Online Play | |
| Dagenham | Sign in | |
| Højbjerg | Sign in | |
| Duisburg | Sign in | |
| Saint-Dizier | Sign in | |
| Pretoria | Game Crash | |
Diablo Comments
Tips? Frustrations? Share them here. Useful comments include a description of the problem, city and postal code.
Diablo Issues Reports
Latest outage, problems and issue reports in social media:
Jerkeye

(@Jerkeye) reported

.@Diablo I got to GR Lvl 70, and the Primal that dropped was a Scoundrel token. I don't expect you to fix this in the patch but can you at least apologize?

Kakulukiam

(@Dr_Rwede) reported

@Diablo Hey guys, heard about the #DH atrocious nerf that doesn't resolve the Missle Dampening issue ? No ? Good thing Wudijo got you covered. And why not nerfing the outrageous Crusaders, who basically deal insane amount of damage and clear 150s with 1 hand for 4 seasons straight ?

Kevin

(@sierralad) reported

Man, @Diablo 3 sure likes to crash if you click on an achievment. This is twice in a week.

silentXthreat

(@Michael99038419) reported

@Caleb03989287 @Diablo I love d3 though I wish we could fix the lag on higher 4 person rifts like 140+

Titus

(@titel_tm) reported

@Maleficus24 @Caleb03989287 @Diablo Oh and to fix something, blizz does this "insert *000%* damage to this set, this item does 10x more damage, you end up not thinking about builds but to check an item of a list that will give you the best (the only) way to beat 120+ gr. It's flawed at the core.

Sian Bridge

(@sian_bridge) reported

@Diablo advice pls, I'm currently playing Diablo ROS on ps3, I've just purchased ROS for my son on xbox one but for some reason the game won't load beyond 30%. Memory/internet not an issue. What are we doing wrong?

Odysseas Lamtzidis

(@odysseas_lam) reported

@AvatarDomy @kfalconspb @Diablo, we have a problem.

Jerred Webb

(@Vollkommen) reported

@Diablo Please fix runeword repair costs!

CC

(@ItsClara97) reported

@Diablo fix the horrible character models and I buy

Listtamaru

(@Listtamaru) reported

@ThaPchild @Diablo only problem is, you can't scroll all the way down

Wiedzemir

(@Wiedzemir) reported

@creece90 @Diablo Just play candy crash. Same thing.

Draeth Darkstar

(@DraethDarkstar) reported

@Diablo PLEASE reconsider how you fix Rathma's. It definitely needs help, but don't do it by taking away Skeleton Mage from the set.

Steve Anderson

(@JerseyFinFan) reported

@Diablo I know it's probably a long shot, but would we be able to login to our current D2 characters on the remaster?

2old2run

(@2OldGamer) reported

@deniponTV @Diablo I used to have that same problem, for a while had to look at diablo pages using a different web browser, not sure if it was my security settings causing it, or some sort of DNS issue

Yil

(@Yil80808315) reported

@Diablo @NatGeo Whats the Problem? I bet they have Phones!

Vernon McFadden All Lives Matter

(@Vernon_McFadden) reported

@Dredscythe @Diablo I tend to agree with the Moors needing a fix. I find the density somewhat lacking despite multiple events with clusters of monsters designed for just the event. Is it the density being too low or is it something else that bothers you?

DemiserofD

(@DemiserofD) reported

@Diablo Please fix the the Amazon, Barbarian, and Assassin. The Amazon looks like David Bowie, the Assassin looks completely different from before, and the Barbarian looks like he's going to compete at the Highland Games, not fight demons. Won't be buying in this condition.

ⱮìçհąҽӀ φҽʂąҟ

(@rieper47) reported

@Vertigo101 @Diablo Yeah because seeing "game not found" and "connection error, please try again" over and over when you can't get on due to maintenance or because they decided to shut the servers off, or whatever. I also like playing games by myself. I'm not a multiplayer gamer

The VR Gamer

(@The_VR_Gamer) reported

@Diablo U think u got problems my 4 year old is trying to make me play WoW

Eleglin

(@Eleglin) reported

@zanchettajoao @Diablo You may have a problem with D3, and i can understand. But between D3 PC and D3 console, i assume there is no big différence. Just the same game with keyboard or pad

🐺 SigmaNeonWolf 🐺

(@SigmaNeonWolf) reported

@Diablo So are they going to fix exp gain in #Diablo2Resurrected when the seasons are shorter? Only bots get lvl 99 right now... @VvisionsStudio you need to answer this one.

Svalr

(@Svalra) reported

@MadHouseGameing @Ocfos @Diablo The thing is too things only look more brutal as well as satisfying when things are exaggerated in this regard. WC3 Reforged had the same problem, and everyone who said it was shouted down. But then the game came out and almost everyone plays with Classic graphics.

Jose Perez

(@JosePer92302215) reported

@StefanBasen @Diablo Bet people who have all Crash Bandicoot games said the same thing. 😳

sandwichman

(@sandwhichman0) reported

@pathofexile @Diablo Literally the only thing they do better than Poe is lag performance... Diablo 4 will@be no different

Different

(@CtG_GameAddict) reported

@Diablo So no one can join their friends pretty much on 3 . Anyway to fix it?

Jordan

(@mcquinnxan1) reported

@Diablo @Wario64 I saw but like I don't need to see 20 times a day on every service I use when you don't have a release date yet.

LowTierHuman

(@MauroDias13) reported

@Avalanchian71 @Diablo Its that line of thought that is the problem. They only care about release sales and don't think about the longevity of games. People are still playing d2 unmodded to this day. People who like d2 will play d2, people who like d4 will play d4. Why do they have to shoot themselves

Nino

(@NinoTomasino) reported

@pupunoob @magiaburst @Diablo So you say that as some sort of disclaimer when the problem is still identical.

Bradford Bates

(@Freetheblizz) reported

@Synth_Gaming89 @Diablo But it just feels like D3 and looks like POE. Just my two cents, haven't played it of course. I guess my problem us Immortal looks like it made a leap like FF7 remake where D4 just feels like a reskinned D3 I'll probably still buy it, I'm a sucker for Diablo

Tiago

(@tavoliar) reported

@OnefITA @Diablo You are the issue.
Diablo Most Common Errors
List of the most commonly reported error codes and fixes:
1

1001

1002

1013

1016

14000

14001

14009

2

2600

30008

3005

3006

3007

3025

5016

511

7

blzpts00007