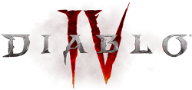 Is Diablo IV down?
No problems detected
If you are having issues, please submit a report below.
Diablo 4 is a hack and slash action role-playing game developed and published by Blizzard Entertainment, and is the fourth main installment in the Diablo series. It is available on PlayStation, Xbox and Microsoft Windows.
Report a Problem
Problems in the last 24 hours
The graph below depicts the number of Diablo IV reports received over the last 24 hours by time of day. When the number of reports exceeds the baseline, represented by the red line, an outage is determined.
At the moment, we haven't detected any problems at Diablo IV. Are you experiencing issues or an outage? Leave a message in the comments section!
Most Reported Problems
The following are the most recent problems reported by Diablo IV users through our website.
Sign in

Online Play

Glitches

Game Crash

Matchmaking

Hacking / Cheating
Live Outage Map
The most recent Diablo IV outage reports came from the following cities::
| City | Problem Type | Report Time |
| --- | --- | --- |
| Vénissieux | Game Crash | |
| Leyland | Sign in | |
| Villeneuve-d'Ascq | Online Play | |
| Salvador | Sign in | |
| San Diego | Glitches | |
| Christchurch | Online Play | |
Full Outage Map
Community Discussion
Tips? Frustrations? Share them here. Useful comments include a description of the problem, city and postal code.
Beware of "support numbers" or "recovery" accounts that might be posted below. Make sure to report and downvote those comments. Avoid posting your personal information.
Diablo IV Issues Reports
Latest outage, problems and issue reports in social media:
Adan Soltren

(@A_Soultrain) reported

@Andre54744730 @Diablo Pretty sure they're fine... Just saying, doesn't seem like @Blizzard_Ent is really taking these issues seriously based off of their response.

Cheryl Speer

(@pachyderm29) reported

@Diablo Have you fixed the integrated graphics card issues yet so everyone can play???

The Fallout Zombie

(@_FalloutZombie_) reported

@officialwakeee @Diablo @VvisionsStudio No it's not. That's a YOU problem.

Trognorf

(@Trognorf) reported

@Diablo FIX GAME

Jared Seeders

(@SeedersJ) reported

@darrell88384848 @Diablo Super late game issue? Having Skeletal Mages and Revives is super late game? Ok. Fact is 'Super Late Game' is when you have enigma and don't have to worry about it anymore.

darrell88383857584939

(@darrell88384848) reported

@SeedersJ @Diablo The game isn't even out and you're already whining about a super late game issue you won't even be capable of doing for weeks minimum lol

poached egg

(@poachedegg14) reported

@omgwtfpaul @Diablo probably a day or two before release, its likely bc of security issues but i pray for ur shite net

Bungleho

(@Gurp93) reported

@AlmightyVictorP @AlphaFeminist @Diablo Oh you're right, my bad. But damn did people have issues with it? It ran fine for me on PC

Irreverent Cat has a response. ♿ BLM!

(@gilby722) reported

@OptimusMatrix @cab8901 @Diablo Played every Diablo since the first and I agree with them. Won't be getting this until they address these issues.

RAVAGE

(@ISkorpiqn) reported

I know I'll be buying Diablo 2: Ressurected. quality is worth supporting. Despite in-house issues @Blizzard_Ent, that is their own business to deal with. @Diablo 2 was the prime ARPG and if we want to let Devs know that's what we like so they make more then... Let them know.

The Clicking One

(@clicking_the) reported

@JPrindesis @lDarkDark @Diablo No problem, love it when people get mad after someone replies and they delete their tweet Everyone on Twitter has an inflated ego, it's why I don't use it often besides to check in on a few people or follow progress on games I like But yeah, it'll likely be in a separate tweet

Alexei Solcanu

(@ASolcanu) reported

@Diablo not giving you money Blizzard, you have a problem and need to deal with it.

Jared Seeders

(@SeedersJ) reported

@Diablo Please fix the bug with Necromancer Revives getting culled instead of teleporting to you when they get stuck.

Buzzkillingtin

(@pmitch44) reported

@noOne_sleepy @NikkiTheIncubus @Diablo Well it can definitely show the guy has some problems if he portrays females in so ways

CraftsMoogle

(@CraftsMoogle) reported

@Randomjoe345 @Diablo Your absolutely right I fear the same thing but hopefully it will run long enough for me to get my fix.

no centz

(@centzible) reported

@SandwichInChief @JamesRobertBla3 @Diablo Nah i played it on a 32 tv screen no problem.

CraftsMoogle

(@CraftsMoogle) reported

@Ms_Tinkr @Diablo You only ruined it for yourself your letting other people's problems run your life. And the. Throwing it out there publicly. Just get the game if you really enjoyed it.

Vomzi

(@Domillusionist) reported

@Diablo I've grown playing Diablo II over and over and when I saw this, I got amazed. But I'm currently kinda broken. So guys please advise me if it worth $39 to buy it now?

RTIMM1

(@RTIMM12) reported

@BrokenDiablo @MrLlamaSC @Diablo What can he do other than say it's bad though. He isn't directly working on the game. He can only relay information to the same people who have been reading the issues everyone else has been complaining about.

koOma

(@42kOma) reported

@MattPatches @Diablo My guess is they thought they were fixing a problem

Tim Hutchison

(@TimInsano) reported

@RealRatioGawd @Diablo And you're part of the problem.

Adan Soltren

(@A_Soultrain) reported

@Andre54744730 @Diablo Not to mention the whole "a few bad apples" argument is consistently proven wrong when the problems are large institutional and systemic ones...

Ahmed El Mehalawy

(@Mehalawy) reported

@Mc75735288 @Diablo Hey, 3 on switch is good, if 2 can run as same as 3 then I cant ask for more.. only problem is nintendo online is really bad for 3rd party games.

Diablo 2 Resurrected Is Broken On Console

(@BrokenDiablo) reported

@MrLlamaSC @RTIMM12 @Diablo So if you knew or assume its because of the switch specs? Why didn't you question it, on it while during the show? Why didn't question them knowing diablo 2 resurrected was coming to all consoles. We fix problems by communicating, hiding or deflecting only makes more problems.

Isaac of York

(@Redwinelips) reported

@Diablo Please fix melee when using a controller. I feels awful that you constantly have to repress attack every time you get interrupted, even though you're holding the button pressed down. Especially in combination with the miss after interruption bug. Wont be buying until its fixed.

Victor P™©

(@AlmightyVictorP) reported

@Gurp93 @AlphaFeminist @Diablo Technically only one public beta. The first beta was for people who pre ordered the game. They were both very broken, but it was fun playing.

Trognorf

(@Trognorf) reported

@Diablo @NZXT @Xbox FIX GAME!

Dean Manring

(@DeanManring) reported

@Diablo Looks great. Want to play very bad because I grew up on Diablo, but you guys really aren't making any effort to fix the garbage way you treat the talented human beings who worked their asses off to make this game. It's a no from me. Anyone know any good Diablo clones?

Haze

(@AehAZE) reported

@Diablo I'm happy that you were able to "fix" desync issue. But unfortunately this does not "fix" the LHAM bug, as the bug persists in single player offline mode as well where server side is taken out of the equation.

Diablo 2 Resurrected Is Broken On Console

(@BrokenDiablo) reported

@MrLlamaSC @RTIMM12 @Diablo Making 1 video and saying your happy to be a pc player is brushing the problem away diablo 2 resurrected on consoles is not the provide the same experience as it did. Without chat on consoles (mainly the switch) how are disabled people supposed to communicate?