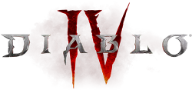 Is Diablo down?
No problems detected at Diablo
If you are having issues, please submit a report below.
Diablo is a hack and slash action role-playing video game developed and published by Blizzard Entertainment. Available on PlayStation 4, Xbox One, PlayStation 3, Xbox 360, Microsoft Windows, Macintosh operating systems.
Diablo problems in the last 24 hours
The following chart shows the number of reports that we have received about Diablo by time of day over the past 24 hours. An outage is determined when the number of reports are higher than the baseline, represented by the red line.
At the moment, we haven't detected any problems at Diablo. Are you experiencing issues or an outage? Leave a message in the comments section!
Most Reported Problems:
Sign in

Online Play

Game Crash

Glitches
Diablo Outage Map
The most recent outage reports and issues originated from:
| | | |
| --- | --- | --- |
| Adelaide | Online Play | |
| Trois-Rivières | Sign in | |
| Trois-Rivières | Game Crash | |
| Trois-Rivières | Online Play | |
| Hamburg | Sign in | |
| Courbevoie | Glitches | |
Full Outage Map
Diablo Comments
Tips? Frustrations? Share them here. Useful comments include a description of the problem, city and postal code.
Diablo Issues Reports
Latest outage, problems and issue reports in social media:
aeligos

(@aeligos) reported

@Diablo Picture are rotated on side. Fix it.

General Bardock

(@GenBardock) reported

@Diablo How about killed during game crash

Kakashii

(@Kuhkashi_) reported

@Diablo @DiabloImmortal Need to fix the Shop. Can't even purchase stuff because you can't type in the boxes and sometimes it loads up or it crashes. (On PC)

Adam Rudy

(@RudyNearYou) reported

@Diablo By Immortals standard I guess give him all my money and hope to get stronger. Or I could just develop a drug problem. Probably better odds in that.

DaMadDogg

(@DanielCaulder1) reported

@Diablo I dont know, maybe if I was able to log in to Diablo Immortal just one time I'd have an answer for you. Unfortunately, I haven't been able to since it released. Try fixing that issue first huh?

Vollständigen Namen

(@VollstandigenN) reported

@Diablo unless it says "fixed the 100s of issues with legacy mode" i still want my refund. but i guess that my money was already invested in creating the scam mashine that is diablo immoral.

NinthOfJuly

(@ninth_july) reported

@Diablo Yes to mf weekends! Not everyone is unemployed and 50% is not going to be griffons for everybody.. On console i like to see a fix on item drops. We can pick it up before it hit's the ground. Greedy ones ruin it to let us see what Bosses drop.

GuyNamedSteve

(@GuyNamedSteve1) reported

@Diablo "Fixed an issue where Deckard Cain was not able to identify items in the Horadric Cube. Now he will do so when the Cube is in your main inventory." - Finally!

RestoZen

(@Resto_Zendeya) reported

@Diablo Go back to bed, not my problem.

Beuteschema

(@BeuteschemaHD) reported

@PezRadar @d2resurrected @Diablo #D2R are there any plans on fixing the disappearing items in d2r? as i understand it this has been a problem since release and i believe a quite severe one at that, in a game all about collecting said items...

Chris

(@pieeatingchamp) reported

@Diablo Fixed the broken weapon WW bug it seems.

BK 🐍

(@Kiloinnorcal) reported

@Diablo You guys gonna fix their faces finally to your developers original vision before making them homely them up?

karim nawar

(@OphoisSon) reported

@Diablo Uninstall the game Problem solved

karel toman

(@kaltoj) reported

@Diablo No worry. He Will be full of bugs & broken

Ishaan Arya

(@captainarya) reported

@Diablo Try to login to battle net servers to get my Barbarian out of hibernation !

Murray Webber

(@MyNameIsMurray) reported

@Diablo I'm currently installing my classic Diablo II to check if I'm inane or not, but pretty sure I was fine with that. I'm also fine with Diablo 3 & Immortal. Something about D2R is hurting my eyes/brain. The screen jumps combined with a kind of motion blur might be the problem?

Chris

(@pieeatingchamp) reported

The @Diablo 2 Resurrected team really need to fix the cost of repairs for melee characters. I'm not using any superior items and for a 31 durability Mancatcher with Obedience it costs a few hundred thousand for each full repair. I can't pickup and sell enough to keep up.

Dan 🐉

(@AronDark) reported

@DiabloImmortal The Clan (or Group) Requirement ****, is Blocking Casual gamers (Single Players) from having fund. You really need to fix that. @Diablo... DON*T DO STUPID ****, like this in D4. Or it will get same fate as D3. Casual Single Players must get access to everything.

FusionBunny

(@CelestialBunny) reported

@Diablo Still waiting, after TWENTY years, for you to give Offline Singleplayer to D3! Played D2 around 2002, so the timeframe matches up pretty good. Microsoft PLEASE fix this issue! Consoles got the offline BUT pc players did not!

TheStreak

(@TheStreakLivez) reported

@ATVI_AB @Diablo You Banned my account for absolutely no reason at all, I never used hacks and I have been playing warzone since day one and have over $1k in cosmetics, please fix my account!!!

Aizacks

(@isaqueprofeta) reported

Even better, you can't see the games that are current running, and you keep entering the rooms already finished with some AFK players. Oh, can I say that's near impossible negotiating items to buy/sell? @Diablo please fix this.

chris

(@burningvenomx10) reported

@Diablo I tried selling some tourmaline and topaz in the market for platinum but instead of going inside the list to be sold it disappear even logging out and coming back in didn't fix the issue of them disappearing

Jakub Pogubila

(@JPogubila) reported

@Blizzard_Ent should i wait until the log in issue is fixed in @battlenet before purchasing @diablo prime evil pack? And should I delete the starter version of diablo 3 before i install them?

🇦🇷 Delse

(@SoyDelse) reported

@Diablo fix your immortal pc client , I want to pay for a cosmetic but you're doing it way too hard with all the crashes !

Havoc

(@Akimbomoose) reported

@Vladshadowking @DreamTeamApple1 @Diablo You should check out Josh Strife Hayes video on the monetization in DI, the problem with it, os at some point you will hit a wall to encourage you to spend money, the entire game is built upon that. It's not built to be a good game for gamers, it's built to squeeze money

Hynotama

(@Hynotama2) reported

@Diablo @TATUBABY Just fix the necromancer's voice in Diablo 3, you bums!

Nope

(@DennisCadieux5) reported

@Diablo What is wrong with you guys ? Too many diversity hires projecting their daddy issues on a video game.

Wyvern001

(@Wyvern0012) reported

@Diablo I wish you guys fix the cosmetics to be use for all your classes in the same account. There is really no point playing other classes, if the unlocked cosmetics can't be use for the other classes.

Frederico Roberto

(@Frederiko) reported

@beetalogist @Diablo I know it's broken. Still good fun.

Scott Bland

(@ScottBl49711251) reported

@Diablo Please issue one simple statement, it fits in one tweet and can not be misinterpreted or parsed - "We promise that in D4 there will be no way to use real world money to increase your power or the chances of getting power."
Diablo Most Common Errors
List of the most commonly reported error codes and fixes:
1

1001

1002

1013

1016

14000

14001

14009

2

2600

30008

3005

3006

3007

3025

5016

511

7

blzpts00007