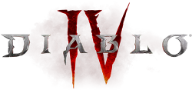 Is Diablo down?
Some problems detected
Users are reporting problems related to: online play, sign in and glitches.
Diablo is a hack and slash action role-playing video game developed and published by Blizzard Entertainment. Available on PlayStation 4, Xbox One, PlayStation 3, Xbox 360, Microsoft Windows, Macintosh operating systems.
Report a Problem
Problems in the last 24 hours
The graph below depicts the number of Diablo reports received over the last 24 hours by time of day. When the number of reports exceeds the baseline, represented by the red line, an outage is determined.
March 27: Problems at Diablo
Diablo is having issues since 02:40 AM EST. Are you also affected? Leave a message in the comments section!
Most Reported Problems
The following are the most recent problems reported by Diablo users through our website.
Online Play

Sign in

Glitches

Game Crash
Live Outage Map
The most recent Diablo outage reports came from the following cities::
| | | |
| --- | --- | --- |
| Launceston | Sign in | |
| Baar-Ebenhausen | Sign in | |
| Göppingen | Sign in | |
| Hamburg | Sign in | |
| Reutlingen | Online Play | |
| Saguenay | Online Play | |
Full Outage Map
Community Discussion
Tips? Frustrations? Share them here. Useful comments include a description of the problem, city and postal code.
Diablo Issues Reports
Latest outage, problems and issue reports in social media:
Shadow

(@ShadowHammer101) reported

@Diablo The open beta was very good on the PS4 base with minor issues (as expected -old gen) : audio cracking during combat (with or without other players around) and the game would freeze or stutter when entering a new area or large amount of enemies spawn. Overall, I enjoyed the beta.

Gaya100

(@Gaya1002) reported

@Diablo i waited a 1h queue i started the game it was unplayable so I lowered the graphics but it crashed after another queue I was having 5-10s freezes when entering a new area and when the freeze was lasting too long the game crash (my computer can easily run endgame poe btw)

Eric 🍂🍄

(@aEric22) reported

@Kvichko_JJ @Diablo I have base ps4 and can tell you I got the same problems in cities. Sometimes when you walk to fast then the lags will be outside of the city too. Not sure they will or can fix this. Maybe it's better on ps 4 pro...

𝐌𝐀𝐒𝐀

(@mlikeMASA) reported

@Diablo Login queue for 1 hr 🔥🔥🔥

Eric McL.

(@KillerSPER) reported

@RawCyberHub @Diablo It definitely has major issues on Xbox One from what I played of it on it. Hopefully it's fixed for launch cause rip your ears.

Iceto Poakov

(@HRISTO41659753) reported

@Diablo Good for a betta but pls fix the lagg and servers last night was terrible everytime a get a portal or waypoint i get dropped .Overall good start !

Rodrigo Santos

(@rodrigors3012) reported

@Diablo queue, queue, and then disconnection, when I managed to log in on Sunday, a lot of lag.

Jetah

(@jetahs) reported

@Diablo Log in error's.. of course. but i'm waiting for full bp and cash shop before buying. i've been lied to too many times by 1 company.

Arconte

(@Arconte94663518) reported

@Tommyleecoleman @ActuallyArcane @Diablo I say the same to you as the other one who replied to me: 99.9% of obese people have or will have health problems, including strongman who eventually, end up having to lose weight drastically. There is no single scenario where being fat has any benefit.

Jeff Nicholas

(@gtimedilation) reported

@Diablo not seeing my character list on the beta. Are servers down?

アレクサンダー

(@toxicReach) reported

@Diablo only getting in a couple of hours of play due to lag frustration and queue times

theuncleg

(@TheUncleG) reported

@Olirvagx @ThePollus @Diablo Could you show me where/when I said there are quote "no problems"? For the Druid? You're sitting here insulting me when ironically you're the one who has no clue what you're talking about. I'm not having personal issues with em, I never said there were none. There's a difference.

Guzioo

(@Olirvagx) reported

@TheUncleG @ThePollus @Diablo You are unaware of any issues because you do not even try to look into it and come in here telling there are no problems, how dumb can you even be then lmao. There are simply big problems, and if you have fun bashing on mobs for long times you do you, problems need to be stated

Cody Powell

(@DarkLeprechuan6) reported

@Diablo Lagging somn awful. Died so many times. No way can get to 20😖

Luis Z.

(@Decah_) reported

@Diablo It was wild how my 7 yo PC almost burns because so much hella lag was going on

Saphnir🐉

(@Saphnir) reported

@Diablo I think there is an issue with the crashes due to Crossplay when its enabled .. crashed multiple times today while trying to play with my Dad who is on Console ..

bigtimepower

(@bigtimepower) reported

@alper_crypto @Diablo Game issues are your computers fault

Hal

(@that_hal_guy) reported

@Diablo The constant lag in town and the crash every time I try to exit the game is pretty wild for a game that's going to be live in less than 3 months, I guess.

Triu

(@TKiyov) reported

@Diablo Canceling my pre order, please fix the skills and skill trees.

Ben

(@ShamriCayia) reported

@quizzlemanizzle @Diablo What are you talking about? The game is fine, only balancing issues. That can be fixed in a day

Tibby26

(@Tibby26Twitch) reported

Very happy with the @Diablo beta. The only issue I had was scratchy sound during a lot of spell casting. Be proud of this beta, the devs killed it!! Looking forward to streaming this when it releases

HAmid Noori

(@Hamidali1994) reported

@Diablo I hope we get the game with zero issues on day one

RodneyDryden

(@rodney_dryden) reported

@timthetatman @Diablo I honestly feel like that's how they should do it. Keep the beta available and slowly work on bug fixes and server issues. Then, once the full game releases, you buy that for all the content you can't play in beta. Then, just have the ability to transfer beta characters to full.

Mio

(@miontor) reported

@Diablo had fun during Open beta, had no real issues other than 3 crash today, and at one points audio crushed my ears badly, Full zombie army necrotic. Had no issue until i unlocked the golem, audio went berserk after golem taunted, if it helps.

Myself

(@mtbarnes1) reported

@Diablo The fact I was able to play without issue the first weekend, this Friday & part of Saturday but now cant play at all. The last update has made the beta unplayable for me as it crashes in literal minutes.

Max Smolev

(@bugabuga) reported

Playing #DIablo4 Girl: "Please help me find my mother 😭" Mother: predictably goes cuckoo for cocoa puffs for magic and power Girl: "WE shall make Lilith pay!😡" Excuse me? What "We"? Last time I helped girl with mother issues she turned out to be @Diablo. Not sure if like 😡

Shinra

(@Shinra_taka) reported

@Diablo no thanks horrible beta with a lot of rubber banding and the infamous invisible wall glitch also selling early access is something no one should support

Guzioo

(@Olirvagx) reported

@TheUncleG @ThePollus @Diablo Stop coping, it is literally a big problem that they are so weak.

LAK1C

(@lak1c_) reported

@Tskip321 @Diablo I had Awful lag, sound issue when i fight enemies whole the time etc

Cryptsycrackers

(@cryptsycrackers) reported

@Roto_Wizard @Diablo True, but if you want to play without getting kicked repeatedly, that's how you do it until they fix it.