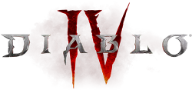 Is Diablo down?
Problems detected at Diablo
Users are reporting problems related to: sign in, online play and game crash.
Diablo is a hack and slash action role-playing video game developed and published by Blizzard Entertainment. Available on PlayStation 4, Xbox One, PlayStation 3, Xbox 360, Microsoft Windows, Macintosh operating systems.
Diablo problems in the last 24 hours
The following chart shows the number of reports that we have received about Diablo by time of day over the past 24 hours. An outage is determined when the number of reports are higher than the baseline, represented by the red line.
September 25: Problems at Diablo
Diablo is having issues since 08:40 AM EST. Are you also affected? Leave a message in the comments section!
Most Reported Problems:
Sign in

Online Play

Game Crash

Glitches
Diablo Outage Map
The most recent outage reports and issues originated from:
| | | |
| --- | --- | --- |
| Leverkusen | Sign in | |
| Munich | Sign in | |
| San Juan de Alicante | Online Play | |
| Völklingen | Sign in | |
| Vallendar | Online Play | |
| Bergerac | Sign in | |
Full Outage Map
Diablo Comments
Tips? Frustrations? Share them here. Useful comments include a description of the problem, city and postal code.
Diablo Issues Reports
Latest outage, problems and issue reports in social media:
Tore Brukstuen

(@Tor3b) reported

will pretend I didn't just disconnect on last boss act 3 when he was on 5% health , and no close WP x) oh well. I dc'ed when I talked to Ormus and (shift) bought 8x Mana potions if that is a issue @Diablo

Devon Harris

(@Devocito) reported

@Diablo You gonna fix the delay time? When loading into duriel fight, he is able to attack before I can even load in. Making progression more difficult cause you can't react to the boss in such a tiny area

Jose Garcia

(@Yoitsgerbss) reported

@Diablo Please fix the character progression issue or tell us if the data is lost. At least we can either move forward or just stop playing the game. Please have more communication with us

Fab809_

(@Fab809_) reported

@Diablo fix your goddamn servers for ****' sake!

Agrael·Lee

(@AgraelLee) reported

@Diablo after unlocking, i got a lock character again now. you didn't fix this bug, you just unlock it manually.what time will unlock our characters ?

LOVEDROP69

(@lovedrop69) reported

@TheModernMango @Diablo So many problems on PC I've still be unable to login and play. Had problems last month with the beta too 😭

Tyler

(@TylerCreasey) reported

@Diablo Any chance you fix the ******* game so im not getting character still in game every time. 20+ hours its been like this now

Frederik Leonce

(@FrederikLeonce) reported

@Diablo You mean endless server crash and downtime? I so much regret taking vacation for this release.. have only been able to play 50% of my time.

Joey

(@chewyy_23) reported

@Diablo Fix the major issue thats going on, i hope the game doesnt fry any gpu's. I noticed after gaming the other day my gpu stayed 48c ...

Jared Pachan

(@tsundokugames) reported

@Diablo @Xbox Back in 2010 my house was broken in to and all my collectibles were stolen amongst other property. I had an original big box of both Diablo and Diablo 2.

Efraim Con M ツ

(@efraimpc89) reported

@BarryMccrypto @Diablo I have the exact same problem

Mee2Pac

(@LarsWSchmidt) reported

@Diablo Fix your ****!

Preston

(@mechicosave) reported

@Diablo WHY CANT I CREATE A GAME AND ADD FRIENDS! Playing on switch are they going to fix this!?!?!

Ben Leggett

(@BenjaminLegget3) reported

The console version of D2 res is fairly broken, how did you guys not understand how important communication is in D2? How am I meant to say "I found the entrance" or "my TP for WP" etc with the barebones emotes included, you need to add map alerts, callouts and voice chat @diablo

Some guy

(@phyruser04) reported

@DivisionCrew420 @Diablo But D2 isn't a bad product. Server issues happen and they get fixed. Perhaps your expectations are unrealistic.

steve

(@1MinuteMan) reported

@Diablo @Xbox You from Canada? Sorry. KAZAKHSTAN? No problem.

red rexx

(@RexxRed) reported

@Diablo I really like how a 20+ game that's rereleased with better graphics has consistent server problems like Jesus Christ you'd figured a giant company would be able to figure this **** out. How do I get a refund I don't wanna waste 10 ******* hours just to have all my progress gone

Wired4War

(@wired4war) reported

@Spisepinden @Ty_Robot @Diablo The problem is when you set it to Toggle, everytime you join a game it defualts back to ( Not showing items) so when im doing ball runs in pub game and take a tp to ball room i miss the items for first 4 min till i realize i forgot to press ALT Every time i join a game

Frederik Leonce

(@FrederikLeonce) reported

@Diablo @d2resurrected That patch was more or less useless..? I now have the same error message as yesterday like thousand of other players. "Failed to enter game. This character is allready in a game on the server. Yesterday i spent 10 hours waiting for this patch...!?

Ghost

(@Da_Ghost36521) reported

@Diablo Y'all fix the party finder yet?

Tyler

(@TylerCreasey) reported

@Diablo DO NOT BUY THIS GAME UNTILL THEY FIX IT. IVE HAD 1 HOUR ON SERVERS SINCE RELEASE. POXY CHARACTER ON SERVER LOCKOUT BULLSHIY

Jorge Rori

(@RoRi_87) reported

@Diablo still not working. Stuck again!

Ghost

(@Da_Ghost36521) reported

@Diablo Y'all fix the party finder yet?

Ghost

(@Da_Ghost36521) reported

@Diablo when y'all gonna fix the party finder??

Rajesh Tailor

(@raw_jesh) reported

@Blizzard_Ent @Diablo Please fix these AVX issues, it's crazy to pre-purchase a game and I can't even play...

Nick

(@Nicholas644) reported

@Diablo been almost 3 days and I still can't even get D2R to start. What's the problem?

Dan Snow 💙

(@Auburnglory) reported

@Diablo Would love to but £35 for a graphics overhaul of a 20 year old game that a lot of people are having issues with.. I'll pass especially after WC3 mess I bought the homeworld remastered(similar release times) a few years ago less than £15 on steam has both games and plays great.

Mc

(@Mc75735288) reported

@Diablo @BlizzardCS Matchmaking on console is broken

Chutesabackpacbro

(@Chutesabackpac1) reported

@Diablo Did you fix your workplace yet?

Tyler

(@TylerCreasey) reported

@Diablo Can u fix your ******* game. Still cant log onto my character for 26 hours now what a god damn joke
Diablo Most Common Errors
List of the most commonly reported error codes and fixes:
1

1001

1002

1013

1016

14000

14001

14009

2

2600

30008

3005

3006

3007

3025

5016

511

7

blzpts00007