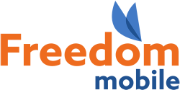 Freedom Mobile Outage in Courtenay, British Columbia
Freedom Mobile Inc. is a Canadian wireless telecommunications provider owned by Shaw Communications. With 1,181,483 active subscribers in urban areas of Ontario, British Columbia and Alberta, it is Canada's fourth largest mobile network operator with 3.7% market share.
Problems detected at Freedom Mobile
Freedom Mobile problems in the last 24 hours in Courtenay, British Columbia
May 30: Problems at Freedom Mobile
Most Reported Problems:
Phone

Internet

Total Blackout

E-mail

Wi-fi
Freedom Mobile in Courtenay, British Columbia Comments
Tips? Frustrations? Share them here. Useful comments include a description of the problem, city and postal code.
Freedom Mobile Issues Reports
Latest outage, problems and issue reports in social media:
Dumper

(@Dumper780) reported

@freedomsupport No thank you. Your horrendous customer service and the worst call center in the industry, has lead us to finally decide to leave you. All we need to do is remove me from being a user on the account. It has turned into a month long issue.

The Leafs Man

(@leafsman) reported

@FreedomMobile if you're disabled, DO NOT use #FreedomMobile they promised me a free upgrade months ago & now I need it & they won't deliver; they told me to go online to do it, but now won't let me...worst customer service I've ever experienced STAY AWAY!

The Leafs Man

(@leafsman) reported

@FreedomMobile if you're disabled NO NOT use Freedom Mobile....I was promised a free upgrade & now my phone is dying because I can no longer drive for health reasons....worst customer service ever, will be cancelling my account immediately #FreedomMobile

MAL

(@cayjun) reported

@freedomsupport Just spent 10 minutes on WhatsApp with an AI program that kept on trying to fix my phone even though I kept on telling it was an outage

MAL

(@cayjun) reported

@freedomsupport Phone network outage in Acton tried to tell customer severe in the Philippines but he could not help has been down since yesterday. I use my phone for business and have a $62 plan as of Monday I am switching if this does not get fixed.

Laura

(@lauraslines) reported

@freedomsupport No mobile network available again today! I know the weather isn't great but come on guys, I'd like to call and check on my dad in the hospital!

Joshua Strange

(@TheStrangeView) reported

@Rootbrian_ @freedomsupport you 100% sound like a paid yet uninformed customer. Your original tweet was completely false. That is why I asked you to shut up. You are spreading bad information.

The Rooty's Tweeties

(@Rootbrian_) reported

@TheStrangeView @freedomsupport I'm a customer (i'm NOT PAID to be a customer either) and this isn't your personal website to tell others to shut up. Twitter is publicly accessible, so expect anyone to reply.

The Rooty's Tweeties

(@Rootbrian_) reported

@MapledMike @FreedomMobile @freedomsupport LTE kept ducking it's head in/out of the hole, so I kept it on the same 3G. Now it's back up, I switched back to it. :) (I'm slowed down since the 23rd, until billing cycle resets).

Patrick Wu

(@pat7ick_wu) reported

@FreedomMobile @FreedomMobile also scammed me, everyone need to be careful. the price on the plan is not what it shows. please be very very concerned to join this network