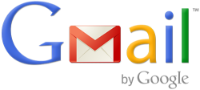 Is Gmail down?
Gmail is a free, advertising-supported email service developed by Google. Users can access Gmail on the web and through the mobile apps for Android and iOS, as well as through third-party programs that synchronize email content through POP or IMAP protocols.
No problems detected at Gmail
Gmail problems in the last 24 hours
Most Reported Problems:
Errors

Website Down

Sign in
Gmail Outage Map
The most recent outage reports and issues originated from:
| | | |
| --- | --- | --- |
| Châtelineau | Errors | |
| Timişoara | Website Down | |
| Madrid | Website Down | |
| Prévessin-Moëns | Errors | |
| Santa Úrsula | Sign in | |
| Bremen | Sign in | |
Gmail Comments
Tips? Frustrations? Share them here. Useful comments include a description of the problem, city and postal code.
Gmail Issues Reports
Latest outage, problems and issue reports in social media:
SparkMail

(@SparkMailApp) reported

@badjourno your mail server should gather these statistics automatically and in the future perceive similar emails as Spam. If your server doesn't detect junk mail properly, we recommend creating your own spam filters. For example, here is how this can be done in Gmail.

Someonethatsasian

(@Someonethatsas1) reported

@KianaKaslanaV @HonkaiImpact3rd The thing is with my problem is after i updated the game i went in and it didnt show the gmail option

Lesley Marks

(@Photofuzion) reported

@ConciergeSA Use gmail and setup fwd and smtp server.

Sundararajan Krishna

(@sundarkm4) reported

@RealmeCareIn, This week, I purchased a realme 5 pro. I am NOT able to open any web links either in Gmail or in Twitter. Please help to fix this asap, thanks

✨🌱 Happy Enchilada 🔪💫

(@1Mamalyn) reported

@shortnotesabout I do believe Gmail is broken!

Emilia from 6 feet away

(@amelieanomaly) reported

Why is Gmail down EVERY SINGLE DAY

We're all mad here.

(@Newcomb_Lisa) reported

@googlechrome cleared cache, cookies multiple times. quit chrome. restarted computer. Still getting 400 errors that suggest I clear my cookies when I try to access Google Calendar and Gmail with various accounts. Please advise. #googlerror #googleglitch #googlehelp

PJ

(@aspleenic) reported

Moving back to Chrome after FireFox keeps crashing when using Gmail. Not sure what the issue is there, but hopefully it works out as the Ad exposure in Chrome is awful.

V.

(@gcv835) reported

@jtroller50 It's not available on Gmail. I tried using a tracking extension called Bananatag but I couldn't make it work (later I found a problem) and sent the letter without it.

yejin daesang

(@kkaengie) reported

create a new twitter, line and kakaotalk account by using the new gmail account you've made. after that use those accs to login on tiktok.

Jack Yan 甄爵恩

(@jackyan) reported

@alans_world Not the client, looks like the network. First world problem though: since we moved last May this is the first series of email glitches we've had here. I made a conscious decision to stay away from Gmail. No customer service and no guarantee everything won't just vanish.

aley ♡

(@binsverse) reported

WE'RE LOSING PLEASE CREATE NEW ACCOUNTS IF YOU HAVE MULTIPLE GMAIL ACCS PLEASE DELETE THE APP AND LOGIN WITH YOUR GMAIL ACCOUNTS (DO THIS EACH TIME) IT WILL WORK

Henal shah

(@henalshah1992) reported

@gmail Call me from your support centre.we will discuss this issue on call. If it's possible

Grandmia Pens

(@grandmiapens) reported

I can not login to my Gmail @sundarpichai @Google @gmail have tried everything. PLEASE HELP. I need to access my emails. #gmail #Google #lockedout

சுதாகர்

(@sudhakar_rumi) reported

@gmail while trying to sign in... show like this "you don't have any security keys registered for this account"...unable to enter in to my gmail account..

राज कम्बोज

(@rajkamboj22_raj) reported

Hi @GoogleIndia, unfortunately yesterday my gmail account got removed from my phone. I am not able to login it again as it says wrong password everytime I login, cant change the password as mobile number associated with the account is no longer active.

ConcernTrollSlayer

(@ConTrollSlayer) reported

@jimkleiber @yoyoel Gmail had an incentive to cut down on traffic, Twitter welcomes engagement even if half of it is fake.

𖧵 𝙩𝙖𝙮 ♡'𝙨 𝙨𝙤𝙤𝙗𝙞𝙣⁷

(@txtmechoerry) reported

@gyuoclock big brains sign in with their gmail!

ɢᴏɴᴇᴡᴀʟᴋᴀʙᴏᴜᴛsx

(@GoneWalkAboutsx) reported

@thxtimusprime Damn! You can report that in the email gmail send about the login. And they look into it

Jen Youngedyke 👽✨

(@youngstrategist) reported

@justiineniicole I got my gmail invite back in the "one invite only" days too from a friend on a blogging site and I get to use that point to flex when my tech buddies go down the "I'm so old I ____" wormhole.

3rd umpire

(@MukulSh48720552) reported

@vasudha_ET When you will login with same gmail id as in the previous mobile Your contacts will be restored

Anoj Viswanathan

(@anojviswanathan) reported

@ps_801 @milaapdotorg Prasanna, the team replied over to your email id: pr******ks AT gmail DOT com. This is a particular issue with regards to HDFC bank which had a downtime during the payment time - we've escalated it to the PG service provider.

Abhi Kumar

(@AbhiNotebook) reported

@vasudha_ET First, go to Gmail & signin to ur a/c · Then tap on Gmail in left corner & select Contacts · Now tap on More > Restore Contacts in left pane · When popup menu appears, select the time frame to restore contacts from · Now press Restore option & the entire process will start.

munagasrinath

(@munagasrinath93) reported

Hi there, someone changed my gmail password & recovery mail id how do i access my account @sundarpichai it was surprised to know that there is customer support to tell my issue...so here i am..plzz help me sir

Yungwan

(@Gunmaster_G9) reported

Gmail now has a Meet widget allowing one to start/join a meeting. However Google still hasn't solved 2 fundamental problems - 1. if the invited folks don't have a GSuite account, they can't access it 2. Meet doesn't integrate well with Outlook

Laura at Palmer Owen

(@palmerowenhere) reported

To keep your account secure, Google needs to verify you are the same you as yesterday. Please sign in again to continue to your own gmail on your own computer as yourself. Twitter wins.

kev ☁️

(@softboikev) reported

@SageMeleney @seeheronline @millieknight333 The default email app is so delayed and slow compared to gmail

Sonali Bhalla

(@SonaliBhalla05) reported

@udemy I'm facing trouble logging into my account. I had connected it with Gmail, but now I am not able to open my account. What is the issue due to which this happening! It has been a while since I opened Udemy but you give lifetime access to the courses purchased! Help me ASAP.

house of lydia

(@houseoflydia) reported

@Zuku_WeCare speeds are too slow as usually. Gmail taking up to 15mins to open

Mono

(@mono_LDN) reported

@zzzrental I think it was a messup on Google's part, my 8 year old Gmail got burned to 0.1 the other day but it's back up to 0.7 rn, never touched captcha tools just my safe Gmail also spam Sivas login it'll let you in it's not good like the rest of the site.
Gmail Most Common Errors
List of the most commonly reported error codes and fixes:
007

1026

17099

400 bad request

404

500

502

502 bad gateway

5967

6922

76997

77044

78144

78754

8144

a connection error occurred

account error

activex error

address not found

app error

attachment failed

auth web login required

authentication error

bluestacks error

delivery error

dns_probe_finished_nxdomain

does not allow relaying