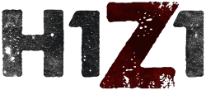 Is H1Z1 down?
No problems detected at H1Z1
H1Z1 is a survival sandbox massively multiplayer online gamepost-apocalyptic MMO in which you must fight for your live against a world overrun by zombies. Developed by Daybreak Game Company and available for Xbox, Playstation and Windows.
H1Z1 problems in the last 24 hours
At the moment, we haven't detected any problems at H1Z1. Are you experiencing issues or an outage? Leave a message in the comments section!
Most Reported Problems:
Online Play
H1Z1 Outage Map
The most recent outage reports and issues originated from:
| | | |
| --- | --- | --- |
| León de los Aldama | Online Play | |
| Ciudad Apodaca | Game Crash | |
| Concordia | Sign in | |
| Winnipeg | Online Play | |
| Nocera Umbra | Sign in | |
| Mexico City | Online Play | |
H1Z1 Comments
Tips? Frustrations? Share them here. Useful comments include a description of the problem, city and postal code.
H1Z1 Issues Reports
Latest outage, problems and issue reports in social media:
John Zukowski

(@jeskola) reported

@everquest @DaybreakHelp @DaybreakGames Everquest login server is down this morning... again.

Blckh4wkgamin9

(@Taquan59753056) reported

Fix h1z1 servers Please que times can be up to an hour

Murphy

(@Murphy_UwU) reported

Since its 16 ******* degrees and I'm sweating more than ninja on h1z1 I'm prolly gonna do an all nighter witch may also fix sleepy schedule :)

Temp

(@TwitchTemp) reported

@nmplol Unbelievable. You promoted h1z1 to me for months and now I have three broken monitors, a broken hand, and a mother that doesn't love me.

Alex Hoffman

(@muldoonx9) reported

@crystalblisters I just read through it and god that owns so much he put out that detailed of a statement. We had a very similar issue on H1Z1 when it was turning into a huge success.

ELSALVADOR__SV

(@OscarZa77065495) reported

@PlayStation may you please ask #EG7 to fix or at least bring H1Z1 up to date. Thanks. H1Z1 Community

ジ BattyFlaps ジ wagwan fam a lam

(@JaayOnPC) reported

H1Z1 feels broken to me right now there are no head hitboxes at all.. just tapping for ages then its like... A BODY HIT.. guys standing still afk..

Shane

(@19darthwraith77) reported

@DaybreakHelp @DaybreakGames YEAH CAN'T GET INTO CUSTOMER SUPPORT KEEPS LOGGING ME OUT BUT DOSE NOT LOGG ME OUT WHEN I GO INTO STORE(TYPICAL),,I NEED AN ISSUE WITH A DCUO CHARACTER ASAP ..CAN'T JOIN OR MAKE A LEAGUE EVEN THOUGH THE CHARACTER IS DEFINITELY NOT IN A LEAGUE WHICH IT KEEPS SAYING I AM..

Tribal_Jr_KS04

(@valentindiscord) reported

@H1Z1 #MakeH1Z1GreatAgain Come on EG7 think about the money than, if its started so many peoples Careers like @Ninja @DrDisrespect Why not fix it, they will play it, and their fans will come back

XSET JaredFPS

(@JaredFPS) reported

I've been in this streaming career enough to watch games be on top of the world and then die simply because of hacks.(H1Z1 and PUBG) I don't want to see Warzone die,truly the best gaming experience to come out ever. @CallofDuty @RavenSoftware please find a way to fix this problem

JYKU 🤘

(@JykuYT) reported

@JakeSucky - Call of Duty - Skate 3 - Crash Bash - H1Z1 - Need for Speed

Alex Hoffman

(@muldoonx9) reported

@brutal_star even on planetside and h1z1, which wasn't p2p at all, would have these fluctuations. A new patch would roll out and an ISP would decide to route traffic in some new horrendous way for people. Hell, the way we solved an Australian network issue was to just buy more bandwidth.

Hidori Masamune

(@HidoriMasamune) reported

@DaybreakHelp @DaybreakGames Hey daybreak i have a problem i cant log in on my Account i makes no different If i Change my Password or make me a News Account every time i get sayed invalid conto Data wtf

Disasterlord

(@Disasterlord1) reported

@DaybreakHelp Hey guys I'm trying to login to DC universe online but it's not letting me log in. I keep getting: There was an error completing your request. Please try again. I tried making a ticket on the website but this issue is not one of the options

Noble FINGERS

(@MR_T_FINGER) reported

@JoBroniBologna 3rd person is broken to hell and I agree it doesn't take skill 1st person required skill I had over 50 wins in a month on h1z1 then they put 3rd person and my wins started dropping

Shane

(@LupinR6S) reported

@TSM_ImperialHal Really hoping we don't have another h1z1 situation and the devs actually cop on and fix the issues

Ivan

(@imnotslav) reported

@Ninja H1Z1? Ain't that like a super broken DayZ clone or somethin'?

B.Will

(@Brian40579008) reported

@DaybreakHelp @DaybreakGames Customer service isn't helping me with my particular question so how do I go about getting an answer?

Carto

(@Game_Dev_Carto) reported

@AnonymousH1ppo @YungShrimp2 @H1Z1Retweet I'll be blunt. The H1Z1 franchise is screwed from a brand standpoint. When people say H1, there is a stigma with it where it's a broken mess that was ruined by the devs. It's a joke. The brand itself is almost toast and it would take a miracle to revive it in a serious manner.

AnonymousHippopotamus 🦛

(@AnonymousH1ppo) reported

@YungShrimp2 @H1Z1Retweet It's not h1z1 ps3 if the issues are fixed. What it sounds like you really want is a playable H1Z1 that has familiar mechanics, in a polished game, with a lot of players. Developing a new version of H1Z1 is the only way I see the game being able to compete with today's market

Llama

(@NZLlama) reported

@ParrotDeet @WTFmoses 100% h1z1 had the same issue where the only people left are of above average skill so new players cant get into it properly by only getting **** on

El Jókerío

(@DJokerio) reported

It would take a long weekend of work to fix both tf2 and h1z1 and then we'd have the best fps/team shooter + br. But they will spend 2 years deving dog **** cash grabs instead

Darius Goodman

(@ReporterDarius) reported

@TheBuhrow H1Z1 had potential.. I played it years back. It seems still active on Console but rampant cheating, bad controls, and a few other issues plagued them.

Shiggy_nips

(@shiggynips12) reported

@teamrmp_mike @Its_Nathan_97 @DavidVonderhaar Fortnite h1z1 pubg ? And it really wasn't bad, only actual problems was the inventory navigation on console amor system and the sword

Raul

(@Shotty_RL) reported

@THump @JakeSucky Hey thump I remember you from the h1z1 days. Maybe fortnite does have bad servers idk (I don't play the game) but Sizz said for the past 7 years they couldn't fix ****. Meaning it has been a problem even before epic acquired the game.

Sean Narcisso

(@Narcisso88) reported

@DaybreakHelp Please respond to my issue of GMs being personal friends with a player and taking biased action against players who have not broken rules. Upon reporting the GM he suspended another one of my accounts, 3 day ban on 5/7/2021 and it is 6/4/2021 and the ban is still on

Zer0

(@Zer0_H1Z1) reported

Hey @enadglobal7 please fix the queue problem In H1Z1 (PS4)... The waiting time is too long to find the matches.... All the community players are mad about that problem...

KingPlays

(@uKingPlays) reported

Lately @H1Z1 Playstation has been getting a lot more players, could you give us some info on season 10 soon and look at upgrading the servers again, they were downgraded some time ago and there's a lot of lag now, cheers @DaybreakGames @enadglobal7

Anton Andreev

(@AndreevToni) reported

@H1Z1 WTF game not working again🥴🥴🥴

dN Street

(@dNstreeeet) reported

@RavenSoftware The sun didn't feel like this before. In H1z1 the devs could change the time of day. I think that's what Warzone needs maybe? Its like morning time huh in Warzone sooo make it like afternoon time that should fix it.