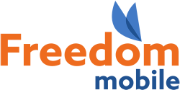 Freedom Mobile Outage in Cambridge, Ontario
Freedom Mobile Inc. is a Canadian wireless telecommunications provider owned by Shaw Communications. With 1,181,483 active subscribers in urban areas of Ontario, British Columbia and Alberta, it is Canada's fourth largest mobile network operator with 3.7% market share.
No problems detected at Freedom Mobile
Freedom Mobile problems in the last 24 hours in Cambridge, Ontario
At the moment, we haven't detected any problems at Freedom Mobile. Are you experiencing issues or an outage? Leave a message in the comments section!
Most Reported Problems:
Phone

Internet

Total Blackout

E-mail

Wi-fi
Freedom Mobile in Cambridge, Ontario Comments
Tips? Frustrations? Share them here. Useful comments include a description of the problem, city and postal code.
Freedom Mobile Issues Reports Near Cambridge, Ontario
Latest outage, problems and issue reports in Cambridge and nearby locations:
Freedom Mobile Issues Reports
Latest outage, problems and issue reports in social media:
Abe C

(@abeventures) reported

@freedomsupport Put it this way, I lasted 1.5 months on @koodo, and they NEVER replied to my online please on Twitter or Facebook. And I had a horrible experience with a supervisor/team leader on the phone. So screw Koodo.

Abe C

(@abeventures) reported

from Burlington, Ontario

Dear @FreedomMobile thanks for a decent 8 months! I tried sticking it out and your customer service was awesome (both online and on the phone) but right now, your coverage in Burlington is still a bit spotty and I've missed a few too many calls... #freedommobile #ontario #telecom

Off-Brand Android

(@ParabolicPrime) reported

@freedomsupport My phone isn't connecting to the freedom network, yet my wife's phone is. I rebooted my phone and no luck. My wife can make calls, but mine doesn't. We're literally sitting 5 feet away from each other currently.

Alyssa Rose 🥀 from 6ft away.

(@HerRealView) reported

Why does my LTE dumb down to a slow 3G when I'm passed Richmond road in #ottawa @freedomsupport @FreedomMobile 🤔

Ashleigh

(@funnyduck236) reported

@dman3645 @freedomsupport @FreedomMobile Same issues over in Vancouver

⛪☦✌Paul Rutledge✌☦⛪

(@Danhersod) reported

@FreedomMobile Freedom mobile just put the onus on me to pay for a fraud call that came on my phone from Cuba when I wasn't even there & furthermore closed my account with the outstanding monies +would not service me for getting a resolution. Horrible horrible Mobile Company

Christina

(@grassnugget) reported

@freedomsupport Hey ya'll, I haven't had cell service for 3 days now. Emergency calls only. I live in a basement suite, but even after being out for errands I still didn't have service. Currently just outside Victoria, BC.

EMO LEBLANC ©® COVID19 COMPLIANT OPENING ACT 🇺🇸

(@CountryMusicEmo) reported

@freedomsupport Thank I will getting a little frustrated with slow internet by @TELUS

Rui Carvalho

(@Rui_MP_Carvalho) reported

I figure that after 16 years as a loyal customer to @Rogers and @RogersHelps and having paid them well over $78,000 (always on time) in service alone, I'd get better treatment. This company is the worst. Hello @FreedomMobile, **** off Rogers!

D F

(@DF87681512) reported

@FreedomMobile I WOULD LIKE TO SPEAK TO AN EXECUTIVE; SUCCESSOR OF FREEDOM MOBILE, SHAW CABLE IMMEDIATELY. This is a freedom mobile issue yet SHAW has the power and stellar rep to get things done. My opinion, Freedom Mobile is a disgrace to the SHAW name.