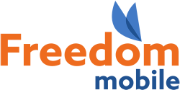 Freedom Mobile Outage in Orillia, Ontario
Freedom Mobile Inc. is a Canadian wireless telecommunications provider owned by Shaw Communications. With 1,181,483 active subscribers in urban areas of Ontario, British Columbia and Alberta, it is Canada's fourth largest mobile network operator with 3.7% market share.
No problems detected at Freedom Mobile
Freedom Mobile problems in the last 24 hours in Orillia, Ontario
At the moment, we haven't detected any problems at Freedom Mobile. Are you experiencing issues or an outage? Leave a message in the comments section!
Most Reported Problems:
Phone

Total Blackout

Internet

E-mail
Freedom Mobile Outage Map Near Orillia, Ontario
The most recent outage reports and issues originated from Orillia.
| | | |
| --- | --- | --- |
| Orillia | Phone | |
| Orillia | Internet | |
Freedom Mobile in Orillia, Ontario Comments
Tips? Frustrations? Share them here. Useful comments include a description of the problem, city and postal code.
Freedom Mobile Issues Reports
Latest outage, problems and issue reports in social media:
A Delite

(@aPastryGal) reported

@CherylBrightman That is insane. @FreedomMobile I would expect better service especially given the circumstances.

Sudeep Manandhar

(@ImCoronaDrinker) reported

@FreedomMobile Thank you for giving me the worst customer experience for the past two months. I'd like to recommend you for the shittiest customer service award. And sorry for using the f-word to your manager who called me.

Leonard Lacson

(@lacsonltweets) reported

Somehow made it through an entire work day using only mobile data, because of an internet outage in my area since 10am @RogersHelps. Luckily @FreedomMobile didn't let me down even though I used up close to 4GBs of data in one day 😂

Freeman Nnko

(@freemannnko) reported

The biggest Let down during this Corona pandemic is receiving a $500 bill from @FreedomMobile . Will definitely considering paying off whats left on the contract and move on to different service provide

Ray A. Bramble

(@RAddington) reported

@freedomsupport @FreedomMobile The ball is now in your court. I'd like to know who I can speak with to have this rectified. In the meantime, I will look for a replacement service provided. Thanks. 2 / 2

Ray A. Bramble

(@RAddington) reported

@freedomsupport @FreedomMobile I had an incredibly awful encounter with some of your customer service agents who had no earthly interest in helping me justify why I spend money with you. 1 / 2

Stephen A. Spliff

(@SeannBorba) reported

@freedomsupport yo i paid my bill and my service is down what ********

Kushagra Srivastava

(@k_sriv88) reported

@FreedomMobile One of the worst services ever #CustomerService sucks. #lies #badservice Made a mistake choosing you guys.

Fireflight

(@fyreflyt) reported

@freedomsupport Hey folks. This is my annual "there is no signal at the beach in Hamilton, Ontario" tweet. We're now at 5 years of this, at least.

💫

(@haulyuhass__) reported

@FreedomMobile Hi, I have NOT been receiving phone calls. And I'm in a great service area. I JUST missed an important phone call from my family doctor. And now I'm screwed out of an appointment for a week. This is getting to be RIDICULOUS.