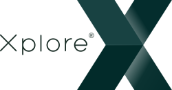 Xplornet Outage in Oro-Medonte, Simcoe County, Ontario
Xplornet is a Canadian wireless carrier and rural internet service provider. It is the largest rural fixed wireless broadband service provider in the country. Offers wireless internet services using satellite or 4G technology.
No problems detected at Xplornet
Xplornet problems in the last 24 hours in Oro-Medonte, Ontario
Most Reported Problems:
Internet

Total Blackout

Wi-fi

E-mail

TV
Xplornet in Oro-Medonte, Ontario Comments
Tips? Frustrations? Share them here. Useful comments include a description of the problem, city and postal code.
Xplornet Issues Reports Near Oro-Medonte, Ontario
Latest outage, problems and issue reports in Oro-Medonte and nearby locations:
Reid Carter

(@re_carter) reported

from Oro-Medonte, Ontario

@xplornet surprise surprise my internet is down again, Actually it's been down all day... By far the worst internet provider I have ever had.
Xplornet Issues Reports
Latest outage, problems and issue reports in social media:
Wayne Pettis 🇨🇦

(@Wayne_Pettis) reported

@TheCurrentCBC We're in a rural bubble on the east side of Toronto Matt, same as the people outside of Hamilton. Got the same story from Bell. We use a Xplornet satellite service but it is flaky and very expensive. We're used to the wheel of death trying to use Netflix.

Moe G

(@moegaultier) reported

@Deline2Pat @sn_pwrs @Xplornet The internet service and support provided by xplornet wouldn't be considered acceptable in any other service/client agreement. It's rather offensive to be held hostage by "the only game in town".

Sean Powers

(@sn_pwrs) reported

@Xplornet It is great to hear a good news story. We need more. My reality is different. Most of the time my @Xplornet doesn't work as expected. Evening speeds are less than dialup and the net drops out constantly during the day. Poor infrastructure can't handle the number of users.

Guy Bisaillon

(@ThatBisaillon) reported

@rick67026315 @Xplornet OMG that sucks!

Robin Persaud #WeAreStarfleet

(@TheRobinDP) reported

@Xplornet Hello, my service is down and I have been on hold for 39 minutes. Nobody is picking up. Tried sending an e-mail, but no response. Looking for help - please advise.

rick

(@rick67026315) reported

@ThatBisaillon @Xplornet Back in 02 when the tech installed xplornet he did not seal the anchors in my roof and caused 15 thousand dollars worth of mold damage. The satellite service was offline more than online. The damage to my house was at my expense.

rick

(@rick67026315) reported

@ThatBisaillon @Xplornet Until the equipment fails and they make you pay to fix it. Or they charge you to remove it, or pay for no service.

Sean Powers

(@sn_pwrs) reported

Another slow-speed Internet night on the @Xplornet. Or is that no-speed. 3 different net speed apps were unable to calculate a download speed. Gonna say there is none. This is a regular evening occurrence with @Xplornet #CaveatEmptor

rick

(@rick67026315) reported

@Xplornet When their equipment fails they make you pay to fix it. You have 3 options. Option 1 pay to fix equipment, option 2 continue paying for no service at all. Option 3 pay them to come take it down. Either way your screwed. Scammers

matthew❄️

(@Matthew32542133) reported

@Xplornet Stranger danger!!!!!!!! roses are red violets are blue Xplornet sucks