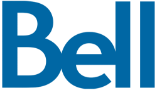 Bell Canada Outage in Baie-D'Urfé, Montréal, Québec
Bell Canada offers internet, mobile phone and home phone services to individuals and businesses. Internet is delivered through DSL or fiber technology. Bell also offers satellite TV nationawide and internet TV (branded Fibe TV, formerly known as Dish Network Canada) is available in the Greater Toronto Area, Montreal and Québec City.
No problems detected at Bell Canada
Bell Canada problems in the last 24 hours in Baie-D'Urfé, Québec
At the moment, we haven't detected any problems at Bell Canada. Are you experiencing issues or an outage? Leave a message in the comments section!
Most Reported Problems:
Internet

Phone

TV

Wi-fi

Total Blackout

E-mail
Bell Canada Outage Map Near Baie-D'Urfé, Montréal, Québec
The most recent outage reports and issues originated from Montréal, Laval, Vaudreuil-Dorion, Hudson, Lachine, Pierrefonds, Châteauguay, Beauharnois, Dorval, Dorval, Sainte-Marthe-sur-le-Lac, Beaconsfield and Dollard-Des Ormeaux.
| | | |
| --- | --- | --- |
| Montréal | Internet | |
| Laval | Phone | |
| Laval | Internet | |
| Laval | Internet | |
| Laval | TV | |
| Montréal | Internet | |
Bell Canada in Baie-D'Urfé, Québec Comments
Tips? Frustrations? Share them here. Useful comments include a description of the problem, city and postal code.
Bell Canada Issues Reports Near Baie-D'Urfé, Québec
Latest outage, problems and issue reports in Baie-D'Urfé and nearby locations:
Bell Canada Issues Reports
Latest outage, problems and issue reports in social media:
Kold🇨🇦

(@6Kold) reported

@Bell_Support I pay for 500 500 and I'm gettin 145 down 50 up what's goin on

Corey Johnson

(@cjohnson202) reported

So now I'm working from home, without internet, and no solution in sight. Best of all, the tech that came today said I wasn't home and it was a "missed visit" to try and save his own ***. @bell take my business

R TC

(@RTC16982649) reported

@koodo AWFUL service bc top brass hiding(like @Bell) behind poorly paid employees offshore w/ no clearance to fix anything- billing, refunds, area coverage. ASAP, I'll find a carrier w/ service IN CANADA, w/ better rates, coverage & a co. that will actually LISTEN to clients!!

John Charles

(@JohnAlfa87) reported

@Bell Bad Conduct. I complained re charge in June re a late payment last August caused as my VISA was compromised. No notice from Bell at the time. Bell waits almost a year to slap on a late fee yet failed to notify me until June re a transaction last August. Just a cash grab.

shhhteev

(@shhhteev_TO) reported

@Bell_Support your LTE mobile service in Keswick, Ontario is absolute garbage!!! FIX your service!!

Kale Brown (81%)

(@ImJustPhoenix) reported

from Ajax, Ontario

@Bell_Support Our wifi has been cutting in and out for about 10 hours a day for the past week. When we called in their only solution was that we "might have unplugged our bell boxes" and that they haven't been hearing about any issues. Other neighbours are also having issues.

Cesar Meza

(@Notasalad) reported

@Bell No thank you I'm getting the same service for $45 a month... I'm a gamer and don't lag so I'm good.

rose dsouza

(@thewaywardrose) reported

@Bell_Support 🙄🙄🙄 four phone calls later, really got nothing out of it. Your customer service rep tried to up sell me after overcharging me. Unbelievable.

Liam

(@LuxiiiiGaming) reported

@Bell Your shits *** and no one should buy it straight garbage **** bell

Sean Bray

(@TheCosmicSean) reported

Quite disappointing to see quality of service decline at @ShawDirect to match that of @bell I suppose I can do without TV. Nothing much on anyway.