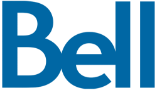 Bell Canada Outage in Mascouche, Lanaudière, Québec
Bell Canada offers internet, mobile phone and home phone services to individuals and businesses. Internet is delivered through DSL or fiber technology. Bell also offers satellite TV nationawide and internet TV (branded Fibe TV, formerly known as Dish Network Canada) is available in the Greater Toronto Area, Montreal and Québec City.
No problems detected at Bell Canada
Bell Canada problems in the last 24 hours in Mascouche, Québec
At the moment, we haven't detected any problems at Bell Canada. Are you experiencing issues or an outage? Leave a message in the comments section!
Most Reported Problems:
Internet

Phone

TV

Wi-fi

Total Blackout

E-mail
Bell Canada in Mascouche, Québec Comments
Tips? Frustrations? Share them here. Useful comments include a description of the problem, city and postal code.
Bell Canada Issues Reports Near Mascouche, Québec
Latest outage, problems and issue reports in Mascouche and nearby locations:
Bell Canada Issues Reports
Latest outage, problems and issue reports in social media:
Serge Bigcocka

(@R34NissanSkyli1) reported

@Bell_Support Ayo why ******** my internet not working

Hack&SlashGolfer

(@QuinnerS15) reported

@Mmartysiewicz @Bell @elonmusk It's not just a @Bell thing Mike. @RogersHelps is just as bad lately.

Akropolis Pastries

(@APPInc) reported

@Bell_Support is there an outage in East York postal code M4J 4H2

Mike Martysiewicz

(@Mmartysiewicz) reported

Right.... we've just sent two guys to space.... and my @Bell fibe Wi-Fi is still crap!!!! Elon please create some Wi-Fi Tesla tunnel because 2020 Wi-Fi is grabage @elonmusk

Randy W

(@RandyWint) reported

@ScottDavid2020 @biggles14 @BlueJays @Rogers @Bell @BellMobility @cibc @AirCanada @WestJet As you can see they don't bother to care about people. Even their workers support this company

m boughner

(@boughner_m) reported

Bell just advised cable problems in your neighbourhood & repair time 3 days totally unacceptable service @bell @sympatico

Charlene

(@ckeewm) reported

@joshmacewen @PSandra13579 @Bell @virginmobilecan Oh my, that speaks volumes! I have bell internet coz my building only had 2 options and Rogers said they'd call me about options but never did. Bell is crooked though. They raised prices twice in less than 1.5 years and the reps aren't honest... and most are rude

Josh MacEwen

(@joshmacewen) reported

@ckeewm @PSandra13579 @Bell @virginmobilecan Bell's business model pretty much relies on their customers having to complain before the right thing gets done. They call it 'base management', and they claim to be better at it than anyone else. They said this will help them during the COVID crisis on their last earnings call.

indian nomad

(@indian_nomad) reported

It was absolute ordeal to cancel internet service with Bell. You should be ashamed @Bell First I was transferred over 4 times and eventually the last person disconnected my call. Then I called and it was with an agent who put me on mute for 10 mins....

Gerhard Mack

(@GerhardMack1) reported

Dear @Bell, please support IPv6 on your residential network.