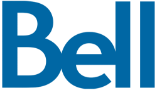 Bell Canada Outage in Pickering, Ontario
Bell Canada offers internet, mobile phone and home phone services to individuals and businesses. Internet is delivered through DSL or fiber technology. Bell also offers satellite TV nationawide and internet TV (branded Fibe TV, formerly known as Dish Network Canada) is available in the Greater Toronto Area, Montreal and Québec City.
Problems detected at Bell Canada
Bell Canada problems in the last 24 hours in Pickering, Ontario
May 25: Problems at Bell Canada
Most Reported Problems:
Internet

Phone

TV

Wi-fi

E-mail

Total Blackout
Bell Canada in Pickering, Ontario Comments
Tips? Frustrations? Share them here. Useful comments include a description of the problem, city and postal code.
Bell Canada Issues Reports Near Pickering, Ontario
Latest outage, problems and issue reports in Pickering and nearby locations:
Bell Canada Issues Reports
Latest outage, problems and issue reports in social media:
Bell Support

(@Bell_Support) reported

@kwetoday We apologize for the experience. We are not a technical support team at this venue as to why we are referring you to the proper department. If you wish for us to refer you to them, please DM @Bell_Support the account details.

Naomi Sayers

(@kwetoday) reported

The solutions for help are call us and wait on the phone for hours or log on to the web for help (the web you can't log on to because the internet is down). But we can't logon lol (I am using cellular data, on Telus). @Bell

Naomi Sayers

(@kwetoday) reported

Hey @Bell! My elderly mother is paying for high speed internet and often experiences outages or slowed speeds. She often calls and your folks say it's due to congestion (this isn't helpful because it's a Bell issue). It's been slow/not working for nearly 24 hours now.

laurelellen

(@laurelellen3) reported

@PrimusHelps @Bell_Support After 1 hour and 20 minutes on hold my call was answered. I don't know if my problem has been fixed or not but I can hope. I really, really, really hate (deeply) your hold music. Call tech support and listen to the same five songs over and over and over.... @PrimusHelps

ziggy stardust

(@taxbuster88) reported

@AlsoKnownAs_AA @fanCRTCProfling @tedwoodhead @CRTCeng It can be easily termed: #greed. #BigTelecom like @Telus and @bell have tons of capacity. They are also lazy in #RuralCanada and refuse to provide service to areas that don't meet their #greed goals. Period. They need density requirements: no service to cities w/out rural!

Primus Helps

(@PrimusHelps) reported

@laurelellen3 @Bell_Support Hi, we would gladly request a Tech Support callback for you if you wouldn't mind sending us a DM with your Primus account # and contact tel #.

laurelellen

(@laurelellen3) reported

Using time wisely checking prices @Bell_Support while wasting my life on hold with @PrimusHelps. 54 minutes and holding. Again. Like last week. And last month. Primus' service and internet quality are worsening.

Tucker

(@Tucker94907617) reported

@CBCToronto @bell @Rogers and @TELUS just want to stock it to their customers! 3 corrupt companies! Well over priced for horrible service and even worst customer service!

Sukh

(@Sukh69610676) reported

@Bell Hello I am going back to India for four months N want to cancel my bell home wifi connection complete Please do it as soon as possible

GoVid 19

(@GoVargo) reported

@TPSOperations @Bell_Support It's been two weeks since reporting this Bell Service Ban after it seemed abandoned for over a month, and it's still there, now 2 months.