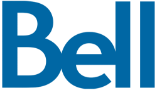 Bell Canada Outage in Armitage, Ontario
Bell Canada offers internet, mobile phone and home phone services to individuals and businesses. Internet is delivered through DSL or fiber technology. Bell also offers satellite TV nationawide and internet TV (branded Fibe TV, formerly known as Dish Network Canada) is available in the Greater Toronto Area, Montreal and Québec City.
No problems detected at Bell Canada
Bell Canada problems in the last 24 hours in Armitage, Ontario
At the moment, we haven't detected any problems at Bell Canada. Are you experiencing issues or an outage? Leave a message in the comments section!
Most Reported Problems:
Internet

Phone

TV

Wi-fi

E-mail

Total Blackout
Bell Canada Outage Map Near Armitage, Ontario
The most recent outage reports and issues originated from Richmond Hill, Markham, Newmarket, King City, Bradford West Gwillimbury, Schomberg, York, Stouffville, East Gwillimbury, Aurora and Holt.
| | | |
| --- | --- | --- |
| Richmond Hill | Phone | |
| Markham | Internet | |
| Markham | Internet | |
| Newmarket | Internet | |
| Newmarket | Internet | |
| King City | Phone | |
Bell Canada in Armitage, Ontario Comments
Tips? Frustrations? Share them here. Useful comments include a description of the problem, city and postal code.
Bell Canada Issues Reports Near Armitage, Ontario
Latest outage, problems and issue reports in Armitage and nearby locations:
Bell Canada Issues Reports
Latest outage, problems and issue reports in social media:
Momo

(@ShawarMoh_) reported

@Bell fix my shitty internet connection or I'll sue

Momo

(@ShawarMoh_) reported

@Bell fix my ******* internet before I fix y'all faces

Shrii❤

(@shrinaviin) reported

@Bell the worst ISP as of today. 🙏🙏🙏🙏🙏

No Cheating

(@NoCheating4) reported

@Bell_Support Worst customer service ever. Each time I call I get a different answer and everyone just wastes your time. Nothing is ever resolved. I have to call the executive office to get anywhere.

MyerClarity 🥀

(@MyerClarity) reported

Even tho those protesters are clearly ops - it was pretty satisfying to watch @bell get their **** smashed in. That's just karma for being the worst

MyerClarity 🥀

(@MyerClarity) reported

@simon_nak hahaha it's so satisfying to watch @Bell get their windows smashed in. Honestly that's just karma for being the worst.

leftbob

(@leftbobgolfer) reported

@simon_nak Looks like typical @Bell customers after dealing with their customer service.

Straw Hat Pauly

(@Paulman1992) reported

@Bell your company won't receive a cent until you fix my internet issues that have been going on for 2 months. Enough is enough I will not pay 130$ a month for lowsy internet and fibe tv that occasionally work you guys are so far on my **** list right now

Straw Hat Pauly

(@Paulman1992) reported

@Bell_Support Your company isn't receiving a cent from me till this is fixed. 2 months this is going on and nothing but bullshit from your company. whoever sees this never use Bell they steal your money and say sorry about your luck when you have issues.

Chris Comstock

(@shingen) reported

@TorontoDefiant @KarQGames @Bell @KarivOW The only way Bell gonna help me get better at overwatch is to continue to employ me so I can save up and buy a better computer, lol