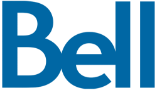 Bell Canada Outage in Markham, Ontario
Bell Canada offers internet, mobile phone and home phone services to individuals and businesses. Internet is delivered through DSL or fiber technology. Bell also offers satellite TV nationawide and internet TV (branded Fibe TV, formerly known as Dish Network Canada) is available in the Greater Toronto Area, Montreal and Québec City.
No problems detected at Bell Canada
Bell Canada problems in the last 24 hours in Markham, Ontario
At the moment, we haven't detected any problems at Bell Canada. Are you experiencing issues or an outage? Leave a message in the comments section!
Most Reported Problems:
Internet

Phone

TV

Wi-fi

Total Blackout

E-mail
Bell Canada Outage Map Near Markham, Ontario
The most recent outage reports and issues originated from Toronto, Scarborough, Vaughan, Markham, Richmond Hill, Ajax, North York, Thornhill, York, Pickering, Stouffville, Concord, Aurora and York.
| | | |
| --- | --- | --- |
| Toronto | Internet | |
| Toronto | Internet | |
| Scarborough | Wi-fi | |
| Toronto | Internet | |
| Toronto | Internet | |
| Toronto | Internet | |
Bell Canada in Markham, Ontario Comments
Tips? Frustrations? Share them here. Useful comments include a description of the problem, city and postal code.
Bell Canada Issues Reports Near Markham, Ontario
Latest outage, problems and issue reports in Markham and nearby locations:
Bell Canada Issues Reports
Latest outage, problems and issue reports in social media:
LJ

(@_ljcastro) reported

@Bell_Support i sent a DM about a return label issue

Jean-François Mezei

(@jfmezei) reported

Whenever there is thunder @Bell's fancy Stinger « next generation » antique DSLAMs get scared and turn off service. Bell won't put wholesale customers on its 7330s that are reliable. #CRTC @CRTCeng

MaxNPV

(@TheMaxNPV) reported

@andrewmcc90 @Bell @Xbox @XboxCanada People on US ISPs have posted speeds 4x what I get. There's a bottleneck somewhere else. Not saying the service is bad, I'm quite happy with it, but if they're going to advertise blazing fast speeds for gaming, they might want to work on this.

Andrew Mcmahon

(@andrewmcc90) reported

@TheMaxNPV @Bell @Xbox @XboxCanada That's because the network adapter sucks on Xbox. It's not the bell service.

Huta🇨🇦

(@07_Huta) reported

@Bell_Support my internet has been down for 24hrs. My wife , who is a EA , needs it for work. We were told it won't be fixed until Tuesday. Or if I see "a guy up a pole " I can ask him and update my ticket. Not impressed

Brianna kelly

(@Brianna_Lynn43) reported

@Bell_Support unless you guys fixed the issue about the rude reps I am going to bell tonight and all four services I have with mobility and my tv and internet will be cut.

Luc Dupuy

(@LucDupuy1998) reported

@Bell @Bell_Support I just spoke with Jeffery from escalation. Out of all my issues this month, he has been the only one to be straight forward, easy to work with and to know what he is doing. I wish I could say the same for the rest of Bell, but he deserves a raise immediately.

anjeanette dawson

(@spelexilh) reported

@Bell_Aliant @Bell_Support Bell mobility company are thieves. I canceled my contract more than once, they continued to charge me for a service I had no idea that they didn't cancel. Now I'm refusing to pay they send it to collections. I'm getting nowhere with them crooks.

MEAGAN MCLEAN ♡

(@meaganmclean) reported

Seriously the WORST customer service EVER thanks for NOTHING @Bell

Shawn Smith

(@iamstillshawn) reported

@Bell got your bill, glad that while I flagged an account issue repeatedly with you last week confused how a 75 dollar BYOD plan could be 371.22